The minor league seasons are all over, with the notable exception of the Cardinals' Triple A club in Memphis, where the Redbirds are currently but a single victory away from winning the Pacific Coast League championship. As the farm system winds down for the winter, it's time for those of us interested in such things to begin putting together our various annual lists which will haunt us for all eternity, as our chosen prospects flame out and make us look clueless for our fandom.
As part of the
United Cardinals Bloggers projec
t, I've put together my list of the top 7 prospects in the Redbird system going into 2010. While I have put a fair amount of thought into these rankings, I still reserve the right to change my mind or pretend I don't know what you're talking about when you bring this list up if things go badly for my selected players.
First, a
quick rundown of my picks from last year
:
Colby Rasmus, OF -- I'd say I did alright here. Despite some frustration about playing time and Colby seemingly refusing to take a pitch for long stretches of time, Rasmus has established himself as the Cards' center fielder for years to come. Expect big things.
Bryan Anderson, C -- Gah. Remember just a moment ago, when I mentioned prospects making the listmakers look stupid? Exhibit A: Bryan Anderson. Anderson started the year off slowly, failing to do the one thing he had always done so well: hit. His power still hasn't developed as hoped, and he ended up with a lost season due to injury and ineffectiveness. He's still very young, not turning 23 until December, but he has certainly fallen off the radar a fair amount.
Jess Todd, RHP -- Honestly, looking back now, I'm not entirely sure what I was thinking when I didn't put Brett Wallace higher. Probably something about his place on the defensive spectrum, I suppose. Regardless, Jess Todd had another outstanding season, pitching at Triple A and even making his big-league debut. Converted from a starter to relief work, Todd was part of the increasingly-looking-to-be ill-advised Mark DeRosa trade.
Daryl Jones, OF -- The big breakout sensation of 2008 followed with a strong, if somewhat muted, encore in 2009. Unfortunately, Jones fought injuries quite a bit of the year, and his numbers showed it. Even so, Jones is still a great prospect.
Brett Wallace, 3B -- Like I said, I'm not really sure what I was thinking, putting Wallace this low. Oh, well. The Walrus hit pretty much like he always does, though his power was down a bit and there was some thought the Cardinals had pushed him to Triple A a bit too quickly. Regardless, he was the centerpiece of the Matt Holliday deal, and whatever one might think of the cost, that's proven to be a pretty nice upgrade.
Clayton Mortensen, RHP -- Mort actually stalled a bit in Memphis, putting up decent but not outstanding numbers. He did make his MLB debut, and was also part of the Holliday trade. A nice low-end starter, but probably not much more.
Richard Castillo, RHP -- Sigh. I'm a sucker for small right-handed pitchers who put up big strikeout numbers in the low minors, and they get me every time. Going into 2008, it was Andres Rosales, who, well, you know that thing your mother always told you, about what to do if you don't have anything nice to say? Castillo did very nearly the same thing, though his overall numbers aren't the worst. He put up okay stats at Palm Beach, but his K/BB ratio was pretty awful and he basically got by not giving up any home runs as a fly ball pitcher thanks to the big ballparks of the Florida State League. Still an intriguing arm? Sure. Still an exciting prospect? Not so much.
Overall, not a bad list, I think. Rasmus was a no-brainer, while sticking Wallace that low just shows no brain. Jones, Todd and Mortensen all had productive seasons, while Anderson and Castillo were definite disappointments.
And so, I take all the lessons I learned -- and there are remarkably few, to be frank, as I just don't pay much attention most of the time -- and I jump once again into the great abyss. Presenting, for your perusal, enjoyment, and mocking pleasure, my 2010 list of Cardinal Prospects. (Cue fanfare.)
1. Shelby Miller, RHP --
Whereas last year's top spot was a slam dunk, this year I had a hell of a time sorting out the Cards' best farmhand. In the end, I had to go with Miller, in spite of his pro career consisting of approximately fifteen batters faced. Everyone on this list has some warts, so I went with the guy I think has the best chance to be special.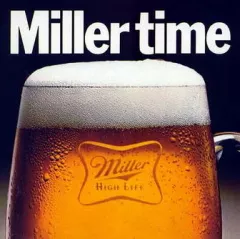 Miller in this top spot is
based entirely on projection
, but I'm okay with that. He has
far and away the best stuff of any starter in the Cardinals' system
, and it really isn't all that close. A mid-90s fastball that tops out as high as 98 at times is Miller's calling card, though I don't expect to see him flashing quite that high on the radar gun very consistently. His heater has excellent movement as well, making it a plus pitch already that could grade even higher as he improves his command of it. Miller adds a nasty curveball in the upper 70s that should end up a second plus pitch for him down the road. There was
some talk earlier in his high school career of a solid slider
, but that seems to have fallen by the wayside. With the combination of overpowering heat and a filthy curveball, Miller has garnered some comparisons to
Kerry Wood
, another Texas smoke artist drafted out of high school.
Miller's delivery is excellent
, without any real red flags, and his frame is what you would draw if you were designing a pitcher from scratch.
Shelby Miller is still very raw, as he lacks much in the way of a changeup and his command is shaky. What he does have, though, that very few of the other prospects in the Cards' system have, is real star potential. The upside for Miller, if he can put it all together, is just off the charts. He's a long ways away from St. Louis, but the talent is undeniable.
2. Daryl Jones, OF --
Mild down season or not, DJ Tools is still a hell of a prospect. He was the sort of player scouts dream of but stat guys hate for his first few seasons, as he failed to turn his impressive athleticism into any kind of production. That all changed in 2008, as Jones had a monstrous breakout season between High A Palm Beach and Double A Springfield. He continued putting up good numbers this season, though he wasn't quite as blindingly impressive in his follow up campaign.
He made it to Busch Stadium for the Futures Game
, joining then system mate Brett Wallace on the US team.
Jones hit just .279/.360/.378 this season in 80 games for Springfield, certainly a step down from his .290/.409/.500 line at Double A from 2008. One of the main culprits, though, was the injury bug, which refused to leave Jones alone this year. He dealt with knee and quadriceps issues all season, which sapped his power and drastically hurt his ability to make an impact with his speed, which had previously been such a calling card. After stealing 20+ bases each of the previous two season, Jones stole only 7 in 11 tries in 2009. His home run production dropped badly as well, falling from 13 in 2008 down to only 3 in '09.
So why, if he had such a disappointing season, does Jones still rank this highly? Because in spite of what 2009 might try to tell you, he's still an extremely exciting player. The comparisons are still all there, from
Carl Crawford
to
Kenny Lofton
. (Lofton is probably my favorite comp, at least early career Cleveland Lofton; Jones lacks Crawford's pure speed or power, but has a much better eye at the plate. Or maybe
Curtis Granderson
, though I question if Jones has that kind of power.) Even with his struggles, Jones still got on base at a very good clip and showed flashes of the athleticism that so excited everyone last year.
What Jones needs to do in 2010 is very simple: stay healthy. He's always had the tools, and the production is now there as well. A return to full health will likely mean a return to full strength as well.
3.
Jaime Garcia
, LHP -- And now is where it starts to get much trickier. While both of the top guys had their own warts, they each also had something great to hang your hat on. From here on, though, it takes a bit more work to figure out where the players should fall.
Jaime Garcia didn't make my list last year, but only because he was recovering from Tommy John surgery, and I have a tough time ranking injured players I know are going to be out for a while. Even though the success rate of TJ is very high, there's always the chance a guy just won't ever make it back. It happens sometimes.
Luckily, it doesn't look as if that's going to happen to Garcia, who returned with a vengeance this season. He's currently pitching for
Triple A Memphis
in the championship series, and serving as their ace.
Garcia has tossed a total 12 innings for Memphis in the PCL playoffs, and has given up only a single run, and it was unearned. He's allowed only four hits and three walks, while striking out thirteen. Not too shabby for a guy still on the comeback trail, no?
Garcia gets ground balls and strikeouts, a potent combination for any pitcher. He throws a sinking fastball in the low 90s and a hard curveball that starts on the same plane as his heater. He also throws a solid changeup, though I've always wanted to see him use the pitch more. Jaime looks to be fully healthy again, and the numbers show just how good a prospect he really is.
The concerns, of course, all center around his long-term health.
Garcia's mechanics are
, to put it lightly, rather ugly. He has a pretty serious timing issue in his delivery that could lead to more injuries and more surgeries down the line, in my ever so humble opinion. Even in the shorter term, health will continue to be a concern for Garcia until he throws a full season's worth of pitches. He'll likely compete for a rotation spot in spring training next year, and I think his ceiling is higher than most people realize.
4. Lance Lynn, RHP --
I had a really tough time with this one. I wanted to put Wagner Mateo here, based on upside, but he's just too far away for me to give him the nod over Lynn.
Lance Lynn isn't going to wow anybody. I'm not putting the guy down, it's just a fact. He's a big, physical pitcher, but his repertoire is more that of a control/ finesse guy than the power pitcher he looks as if he should be. He throws a sinker in the upper 80s/ low 90s, a good curveball, and a solid changeup. None of his pitches grade as much more than average or a tick above, but Lynn does a nice job of commanding all three for the most part. He attacks the strikezone consistently and has a bulldog mentality that should serve him well. In short, he seems like just the sort of pitcher Dave Duncan likes; a contact guy who keeps the ball down and doesn't walk a whole lot. (Though to be fair, Lynn did have a run of poor command late in the season, probably due to a bit of fatigue.)
Lynn's best point
may very well be his delivery
, which is just outstanding. Repeatable and very low-stress, Lynn has the sort of mechanics one hopes will help guard him against injury throughout his career. Of course, pitching is still a complete crapshoot, but if you want to bet on a guy who won't get hurt, you could do a whole lot worse than Lynn.
I'm sure no one really wants to hear this, but I think an excellent comparable for Lance Lynn is actually
Sidney Ponson
. I know he had an awful tenure with the Cardinals and has become synonymous with
a whole lot of self-destructive behaviours
, but I'm not talking about the off-field stuff that sabotaged Ponson's career. I'm talking about the powerful, physical pitcher who threw a lot of innings and put up decent mid-rotation numbers. Ponson's fastball may have been a tick better than Lynn's at its best, but otherwise the two are very similar pitchers to my eye. Long-term, I see Lynn filling a rotation spot in the #4 range for the Cardinals, munching happily away at innings. And maybe pies.
Even more than Shelby Miller, Mateo's presence on this list is entirely based on projection long-term. He's just 16 years old, and has never played baseball in the US. Given how far away he is from ever sniffing the big leagues, and how high the attrition rate is for kids making the trek up through the minors, I hesitate to put Mateo on the list at all, to be perfectly honest.
Nonetheless, there is a lot to like with Mateo, who is every bit a true five-tool talent. He hits, has big-time power already, runs well, and has a good arm. It's tough to say much about his fielding at this point, but the few reports available like his jumps and speed in the outfield.
Mateo played mostly center field in the Dominican Republic, but long-term I think he fits better in right. He has the arm for it, and will likely lose a step or so as he grows and develops. What's most exciting about Mateo is hit bat; he has an outstanding swing already that produces cannon shot line drives all over the field. There are some concerns he's more of a batting practice wonder who struggles to adjust in games, but at 16 years old, I'm going to give the kid a pass if he gets fooled by the occasional changeup. If he had been an American player in the draft, I think he would have easily gone in the top 10-15 picks.
Let's face it; Wagner Mateo is a long, long way from ever making any kind of impact with the St. Louis Cardinals. In fact, chances are he never gets here at all, going by the numbers. But the ceiling for Mateo is also higher than possibly anyone else in the system other than Shelby Miller.
6. Eduardo Sanchez, RHP --
Every year, it seems as if there are one or two pitchers in any given system, usually of the relief variety, who just sort of come from nowhere to have a monster year. Sanchez is that guy for 2009, and in a big way.
Actually, to say Sanchez came out of nowhere is probably a bit unfair; he's put up great numbers at pretty much every stop so far in his pro career. At just 18 years old in 2007, he posted a 1.27 ERA between two stops, at Johnson City and the Cards' Gulf Coast League affiliate. In 2008, it was more of the same, with a 2.86 ERA and 55 strikeouts in 56 innings at Low A Quad Cities. Still, teenagers with big arms and success in the low minors are a dime a dozen; Sanchez got some love as a sleeper pick a few different places, but wasn't seen as anything but an intriguing arm.
All that changed this year. Sanchez began the year in Palm Beach and posted a 1.44 ERA in 25 innings, with a 25/6 K/BB ratio. He moved up to Springfield and continued dominating, striking out 56 hitters in only 50 innings at the Double A level, no mean feat for a 20 year old kid. He was especially brilliant in July, striking out over 30% of the hitters he faced while amassing a 1.29 ERA for the month. In 14 July innings, Sanchez faced only 48 batters, just six over the minimum.
Sanchez's arm is absolutely electric. His fastball competes with that of his teammate at Double A, Francisco Samuel, for best in the system, with Sanchez sitting in the mid-90s and touching 99 several times during the year. He also throws a cutter that combines low-90s velocity with a nasty wrinkle right at the end. Sanchez's best pitch, though, may be his curveball, which routinely has right-handed hitters ducking out of the way as it breaks back in toward the plate.
What is really concerning about Sanchez is the workload he shouldered this year; he totaled 75 innings for the season, a substantial number for a 20 year old. He appeared to wear down badly late in the season, and his strikeout rate in September fell all the way to 7.1%. Granted, it was in just three innings, but the scouting reports mostly confirmed Sanchez looked gassed in the season's waning days.
After having success at the Double A level, always considered the weeding-out level for prospects, Sanchez has put himself squarely on the map as one of the most exciting arms in the Cardinal system. With outstanding stuff and the sort of command of his repertoire that really separates him from other Cardinal relief farmhands like Samuel or Adam Reifer, Sanchez should find himself in major league spring training next year, and I honestly think he just might be the guy who makes a big impression on the coaching staff and gets an early call-up. Long-term, I think he just might be the Cards' next closer.
7. Daniel Descalso, 2B --
And so we come to the end of our list with another player who jumped up from the ranks of anonymity to put his name squarely on the tips of many prospect watchers' tongues.
I've long been a fan of Descalso, even going so far as to predict he was a top candidate for a breakout season in 2008 over at
Future Redbirds.
Unfortunately, he had other plans for '08, and I ended up looking somewhat less than prescient. However, in 2009, Descalso had the season I predicted a year earlier, so now I just look like I'm
way
ahead of the curve.
To be honest, I'm really a fan of Descalso based on just one thing: his swing. He has an outstanding swing I think will produce plenty of hits down the road at the ML level. Excellent balance, a beautiful swing path, and a nice, quick trigger all combine to make Descalso a guy I could watch batting practice video of all day long. I don't necessarily think he'll hit for a ton of over-the-fence power, but he should be able to hit for a high average and plug the gaps consistently enough to maintain a good SLG.
The rest of Descalso's game is good, but probably not eye-popping. His defense is solid, though he occasionally has days when his hands just don't seem to work all that well. (I saw one of these games personally in May; then the next day he looked like a Gold Glover out there.) He has enough speed to swipe 10-15 bags annually, but isn't a burner by any means. His arm is solid at second base, but if asked to switch back to third (his college position), it's probably a little short. All in all, a solid player across the board, but not one with truly outstanding tools.
What does concern me with Descalso is the fact once he moved up from Springfield to Memphis, his playing time dropped off dramatically. Jarrett Hoffpauir, the incumbent second baseman at Memphis, got the lion's share of at-bats, with Descalso largely relegated to utility work and pinch-hitting. While I respect Chris Maloney, the Memphis manager, and have nothing against Jarrett Hoffpauir, the handling of Descalso at Triple A was just asinine. Hoffpauir is, at best, a 25th man sort, the type of player Aaron Miles really should have been rather than being pressed into starting duty so often. Dan Descalso, on the other hand, is a real, honest-to-god prospect, a player who could very well end up not only a starter in the big leagues, but a very good one. To stick him below a quad A roster guy on the depth chart is just ridiculous.
Going into 2010, I think Descalso will get an invite to major league camp and should start the season back at Memphis. Long-term, I think he ends up a solid all-around ML player who also just happens to hit like crazy. Can you tell I really like this guy?
A couple of honorable mentions before I go:
Robert Stock
, the catcher the Cardinals took in the second round this year out of USC,
Allen Craig
, the hitting machine who plays third base and left field in Memphis,
Adam Ottavino
, the enigmatic first-round pick in 2006 who has turned the corner a dozen times already in his career,
Tyler Henley
, the
Lenny Dykstra
clone out of Rice University, and
Aaron Luna
, who played second base quite a bit this year and actually had some of the best
MLE numbers
of anyone in the system.
So that's my list this year. It went on much longer than I had anticipated, but as always, I just don't know when to shut up about something I enjoy. Looking over the players here, and considering how many others probably just missed making the cut, I'm surprised how good the Cards' system still looks. With Rasmus graduating and half the other top guys being traded away, I would expect the cupboard to be very bare. But on the contrary, while most of the really good, impact guys look to be quite a ways off now, the system as a whole still looks remarkably strong.