The St. Louis Metropolitan Police Department yesterday released findings from a satisfaction survey it conducted recently.
The poll of St. Louis residents found that three in four people were "satisfied" with the operation of the department and even more (86 percent) found police officers to be "pleasant and courteous."
The survey (
viewable here
) polled some 900 city residents. In general, residents of south St. Louis gave the cops higher marks than residents of north city.
For example, 80 percent of respondents in the Dutchtown, Holly Hills and Carondelet neighborhoods in south city felt satisfied with the overall competence of the department, compared to just 60 percent who felt that way in the north city neighborhoods of Baden, Walnut Park and Mark Twain.
The disparity was even more pronounced when residents were asked if they felt safe in their neighborhoods.
In the south city neighborhoods of St. Louis Hills, Clifton Heights and The Hill a whopping 91 percent of respondents said they felt safe in their communities. Compare that with just 51 percent of people who responded similarly in the northern neighborhoods of Fairgrounds Park and Jeff VanderLou.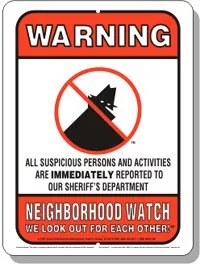 Drug dealing ranked as one of the chief concerns of respondents -- with some 38 percent saying they were "unsatisfied" with the department's efforts to remove drugs from streets. As a result, the department says it now plans to focus more resources on street-level dealers.
Interestingly, the survey found that the best law deterrent may be neighborhood residents -- and not the police. The survey found that those people who felt "safe" in their neighborhood overwhelmingly attributed it to neighbors looking out for one another or the presence of a Neighborhood Watch program.