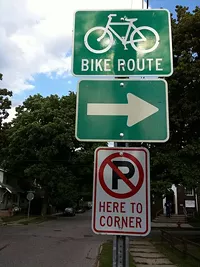 This just in from the FBI...
Authorities are looking for a "black male, average build and around 5'10" tall" who robbed the Midwest Credit Union on Flower Valley in Florissant bank this morning.
The suspect was last seen wearing a thin white cloth wrapped around his head, dark sunglasses and what appeared to be a fake beard.
If that account isn't descriptive enough, there's also this: Following the robbery -- in which the man brandished a handgun and forced everyone to the floor -- the suspect hopped on a bicycle and headed down the street toward a Shop 'n Save.
Authorities are asking anyone with information to call Crimestoppers at 866-371-TIPS
I don't know about you, but this case seems like it may be beyond the F.B.I. Perhaps the feds should call in these guys...