It takes photos, plays music and video, you can browse the web, it even
catches criminals
. What
can't
the iPhone do?
Not much, apparently.
Apple's iPhone store
has been an incredible success --
2.4 billion worth of success
. Proving that the iPhone is way more than just a phone. It's the worlds first successful hand held computer.
Here are a few random apps that have caught my eye recently. Some you may find useful, some ... not so much.
Text Plus
Is a free text messaging app. And by free, I don't just mean the apps price, it allows you to send text messages for free. It also allows you to have group text conversations, kinda like Twitter.
NPR
NPR has just released the new version of their free app. And not only is it a great app for finding NPR stations in other parts of the country. It's also just a great news app. But instead of me trying to explain it, NPR made a video to show off how it works and all that it can do.
Facebook
Facebook finally updated their app. The last one was terrible in my opinion because you couldn't read all your messages, or read notes, or scale photos, or see what people were commenting on when they left comments on your posted items. The new Facebook 3.0 app (free) solves a lot of these problems. A huge improvement. Here's a demo video:
Yelp
Yelp is a review site that anyone can use to review their favorite local businesses. There are categories for all kinds of businesses there but restaurants are by far the most popular category. The free Yelp iPhone app has evolved from just a directory app for looking up businesses to incorporating a lot of the user input features that are available on the Yelp site. The newest version even has an augmented reality feature (
see my previous story on augmented reality apps here
) it's called "Monocle" and it only works on the iPhone 3gs, since it requires the compass to work. It's kind of a hidden feature here is a demo video on how to find it.
Robotvision
Now this app isn't available yet but it has some similar features to the Yelp app and it uses Bing the new search engine from Microsoft, here is a video demo:
Poo Log
For those of us who are just a little obsessed with our private time. The app's primary function is to log your bowel movements complete with charts and graphs. Um ... yeah. It's also $1.99. No video demo for this one but here's a couple of screen shots: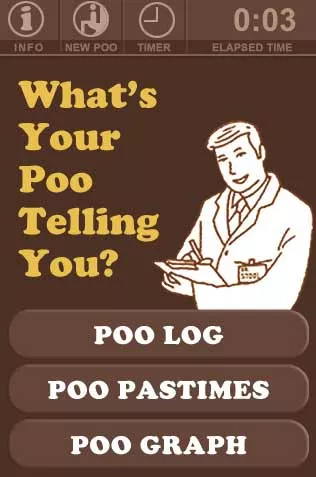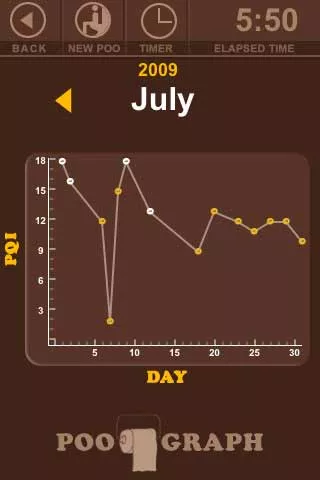 Bargan Bin
This is a great app for finding deals on apps. Lets you know when apps go on sale or become free. You can set up a watch list for your favorite apps and has push notifications so the app doesn't have to be running for you to know when the app you have been watching gets cheaper or becomes free.