Unreal recently came across an absolutely wonderful blog called Awful Library Books. Founded by two Michigan librarians named Mary and Holly, the site is, in their words, "a collection of public library holdings that we find amusing and maybe questionable for public libraries trying to maintain a current and relevant collection."

Herewith Unreal's favorite awful titles:

Wax in Our World
Our Backward Children
My Cat's in Love or, How to Survive Your Feline's Sex Life, Pregnancy and Kittening
Teacher Spanks Johnny: A Handbook for Teachers
The Love Bugs: A Natural History of V.D.'s
What's Wrong With My Snake?
Do-It-Yourself Coffins
More Great Pantyhose Crafts
A Passion for Donkeys
Phunology (a true classic in the genre of parlor game instruction, dating from 1923)
In the interest of privacy, Mary and Holly don't publish where the awful library books were found. Unreal knows for sure, though, they didn't come from the St. Louis Public Library: A quick search of the catalog revealed that the SLPL has none of our favorite titles. You can, however, find Wax in Our World at the Ferguson Municipal Public Library and More Great Pantyhose Crafts in Valley Park.

The book on the site that has sparked the most commentary, though, is Crafts for Retarded: Through Their Hands They Shall Learn. Not only is the title grammatically and politically incorrect, inside it suggests that the "retarded" create tom-toms emblazoned with swastikas.



Censorship isn't really the issue here, though.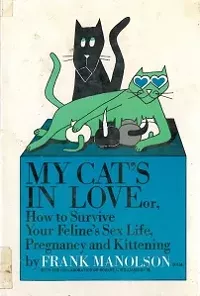 Plenty of libraries, after all, still keep copies of Mein Kampf on their shelves. As one commenter wrote:

I'm one of the co-submitters. We're a medium-to-large academic library, and we support education programs, one at the graduate level, at three colleges/universities. Were you an education professor, what would you think if you found this on the shelf of a supposedly current academic collection? Has research and information on special needs education really not changed in the past 45 years? The word "retarded" in the title alone is enough to delegate this to the weed pile. Period. It goes deeper than political correctness; while there's nothing wrong with the drum activity, the swastika issue aside, there is little in the book, by modern educational standards, that would be very useful to developmentally challenged students. I don't mean any disrespect to the author by saying this, and I'm not an expert in special education, but it *is* a 45-year-old book, and I am embarrassed that it's on the shelves.

(For more about the issues facing libraries and potentially-offensive books, check out
this blog post
from yesterday's New York Times about the Brooklyn Public Library's decision to relegate Hergé's 1930
Tintin au Congo
to a back room after patrons objected to the book's depiction of Africans. Should you find yourself in Brooklyn, you can still see it, but by appointment only.)
All right. Serious moment over. Unreal wants to know: What's the best awful library book you've seen in a St. Louis-area library?