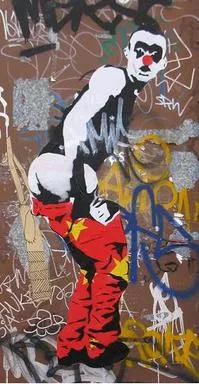 Drugs and alcohol make people do stupid, shameful things. Question is, which of these Ass Clowns pulled the dumbest stunt this week?
1.
Melanie Velasco
: The Jefferson County mother made headlines back in May when authorities found a sandwich bag full of meth in some children's clothes she donated to a thrift store. Police then went to her Velasco's home where they uncovered a major meth-making operation in the house she shared with her husband and three children. Velasco was out on bail last month when police discovered she was
brewing meth -- again -- in her home
.
2.
Bridget Matarazzi and
Laura McClure: These fiesty friends -- both 25 -- were charged with assault this week for attacking a disabled usher at Busch Stadium. The usher who uses a wheelchair, approached Matarazzi about being intoxicated. Matarazzi, a social studies teacher who has since resigned from her job, allegedly tried to push the usher from his chair. That's when McClure -- a social worker for a children's home -- arrived to her friend's aid and allegedly began hitting another stadium usher.

3. Dennis Cretton: The man from just outside Belleville who police arrested last week for drunk driving. Cretton, who lost his license from an earlier DUI conviction, was intoxicated behind the wheel of his Cub Cadet lawn tractor when apprehended. He was driving home from a convenience store with lottery tickets and a 12-pack of Milwuakee's Best Ice.

4. Brandon Whitby: The 20-year-old accused of beating to death his girlfriend's two-year-old toddler, Malik Duff. Police allege that Whitby also physically abused Duff's nine-month-old brother. Police accuse Whitby of storing heroin and a gun within reach of the children. The drugs were stuffed under a matress. The hand gun was hidden inside a toy car. In fairness, perhaps we should also nominate Whitby's girlfriend as well. Are we honestly to believe she didn't know about the drugs and gun?

5. Dan McLaughlin: The member of the St. Charles County Ambulance Board who refused to resign his post after pleading guilty this week to drunk-driving -- his third such charge in ten years.

Cast your vote after the jump!