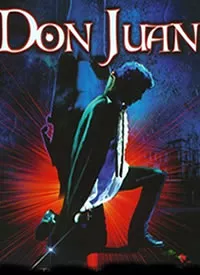 This story is just bizarre. Someone please get the St. Louis Police some
Spanish interpreters
-- a.s.a.p.
This directly from the police:
This morning (Wednesday), at 8:07am, a citizen called 911, saying she'd been stopped by a Latino woman asking for help because there were several burglars inside the woman's home several doors down. The woman was difficult for the citizen to understand as English did not appear to be her first language. An officer arrived a short time later and spoke to the woman who had visible injuries to her face. The officer also had a difficult time understanding the woman and requested a Spanish speaking officer to come to the scene.

In the meantime, he asked the woman to point out the house where the burglars were, since he was unable to understand her verbally. The officer drove the woman down the street and the woman showed him the home. The officer began to approach the home and several other officers who'd arrived assisted. Upon an exterior examination of the home a broken window was discovered. Officers announced their presence and entered the home. Meanwhile the woman, who'd been sitting in a police car, got out of the car, ran to a black SUV and drove off.
Officers located no one on the main level of the home but eventually located a Latino man in a dark basement. Police again announced who they were and ordered the man to exit the basement but he refused and instead made threatening statements. Officers shined a flashlight on the man and discovered he was holding a knife. Officers ordered him to drop the knife but he refused and instead made more threatening statements to the officers.

The man was again ordered by officers to drop the knife and he again refused, instead taking a step toward the officers. The officer who was closest to the man, in fear for his safety as the man stepped toward him, fired 3 shots, hitting the man in the arm, the chest and the abdomen. He was taken to a hospital and remains in critical condition. The knife the man was holding was recovered. No officers were injured.

The investigation has since revealed that the man, a Latino who is in his mid-20's, is involved in a romantic relationship with the Latino woman who initially requested help. That woman as not been located since she fled the scene. The investigation also revealed that the man lives at the home where the incident occurred. Despite the female saying there were burglars in the home and despite the broken window at the home, there does not appear to have been a burglary.

As is routine procedure in any officer-involved shooting, the officer -- a 46-year-old male who is a 16-year veteran of the department, has been placed on administrative leave.

The investigation is ongoing. We will provide any updates as we receive them.