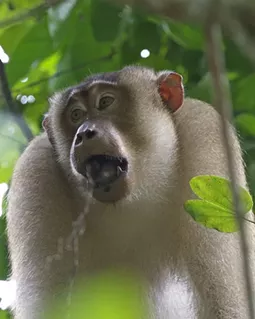 http://www.flickr.com/photos/lipkee/ / CC BY-SA 2.0
Folks: there's a lesson about crime and monkeys we can all learn from Michael and Lisa Shinkle of Buchanan County (near St. Joseph, Missouri).
If you're in the market for pig-tailed macaques, don't get them from monkey-nappers. The hammer of justice will fall on you.
St. Joseph News-Press had
the story
, with this incredible headline:
"SECOND MONKEY TRIAL AVERTED"