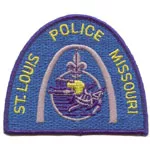 The St. Louis Metropolitan Police Department had been prepared to slash some 50 jobs Tuesday, when it received word that it would receive help from the federal
COPS Hiring Recovery Plan.
The department had asked for $18 million in federal assistance to bring its staffing level up to 1,400. Instead it was awarded $8.6 million for fiscal 2010 that will allow it to retain a department of 1,345 officers -- roughly the same number of cops it has employed in recent years.
Budget cuts forced the police department to scramble for additional funding with the city allocating the department $147 million for fiscal 2010 -- or enough money to field just 1,295 officers.