Every once in awhile Google's and Yahoo's "alert" e-mails bring
Unreal
a nugget of can't-live-without news, like an announcement of a gigantic bible-eating & pie-beating convention at America's Center, or the publication of a book about how not to make sex with your mother-in-law really awkward.
Unreal really enjoyed the gem delivered this morning under the headline,
"Man With Workout-Ball-Slashing Fetish Charged."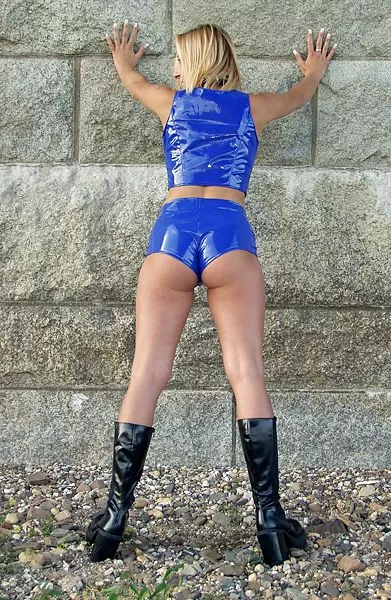 Wikimedia Commons
Here's what appears when Unreal searches online images for "fetish." Ball-slashing not found. Drats.
According to the story, "The St. Louis County Sheriff's Office says a man with a self-professed sexual fetish for slashing rubber balls was arrested and has appeared in court.
"Police started looking for 31-year-old Christopher Bjerkness after surveillance tape allegedly showed him breaking into a fitness clinic in May and slashing exercise balls.
"Duluth Police said Bjerkness was arrested after he called them from..."
Hold up there! DULUTH?!
OK, uh, yeah, that would be St. Louis County,
Minnesota
.
'Round these parts, we're more likely to see a headline about arrests of drivers of
redneck limos
.
For the rest of that Duluth story, take the jump.
"Authorities are familiar with the Bjerkness. A criminal complaint released last week says he was convicted in 2005 of breaking into a sports facility at the University of Minnesota in Duluth and slashing about 70 balls. Each ball cost between $30 and $60.
"The complaint says when he pleaded guilty in that case, he admitted to slashing more than 40 other balls at two clinics.
"Court documents say Bjerkness told police he slashed the rubber balls to satisfy a sexual urge. Experts said he has an unusual attraction to inflatable exercise devices.
"Bjerkness appeared in court Monday morning and his bail was set at $10,000, according to the Sheriff's Office. He's scheduled to return for trial in a month."