It was a music-heavy weekend, and here's what you might have missed.
Sonic Youth at the Arch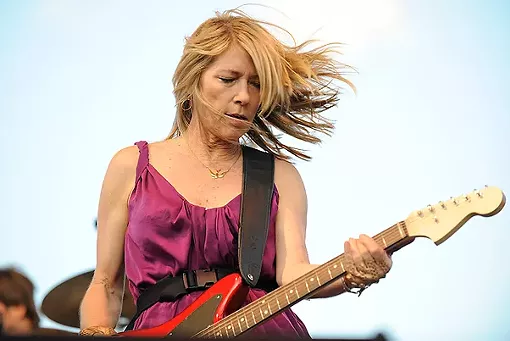 Photo: Todd Owyoung
Indie rock godfathers, and godmothers, Sonic Youth played a free show under the Arch on Friday. See more photos.
Music editor Annie Zaleski called this show on Friday "one of the best concerts in St. Louis so far this year. Thanks in no small part to perfect weather, a healthy-sized crowd gathered underneath the Gateway Arch for the free Sonic Youth show, the first Live on the Levee concert this year."
Read the concert review and see more photos
.
Chris Isaak at the Pageant
Photo: Roy Kasten
Chris Isaak crooned at the Pageant on Friday night.
Chris Isaak pulled over a very Vegas show on Friday night. And
Roy Kasten has a full review of his set and more photos
.
Beach Bodies at Home Nightclub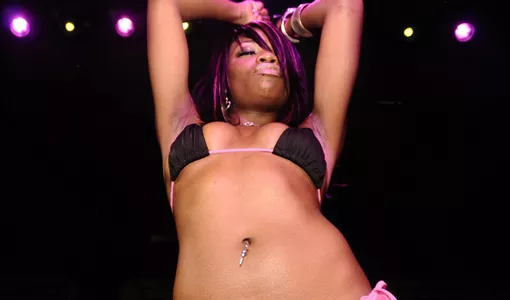 Nightlife photographer Egan O'Keefe headed to Home Nightclub on Saturday night, checking out a beach body competition there.
See her photos here
.
Joan Baez at the Pageant

Photo: Katie Moulton
Joan Baez on Sunday night at the Pageant.
Katie Mouton reviewed the Joan Baez show on Sunday night, here's a snippet of her review (
read the full review here
):
During a 90-minute, no opener, no intermission set, Baez employed her famous vocal instrument, huskier and sweeter now in its three octave range, with songs spanning her 50-year career. Starting with "The Lily of the West" from 1961's Joan Baez Vol. 2, released when she was twenty years old, Baez moved gracefully into recent works from 2008's Steve Earle-produced Day After Tomorrow, including the Earle-penned "God Is God" and "Christmas in Washington." The latter Earle piece is an obvious Baez choice for its chorus "So come back, Woody Guthrie/ Come back to us now.
Pitchfork Music Festival
From the Flaming Lips' show on Sunday night at Pitchfork Music Festival in Chicago.
Pitchfork Music Festival, the indie-rock fest over the weekened in Chicago, went down. Our
coverage is here
and
photos are here
.
Siren Festival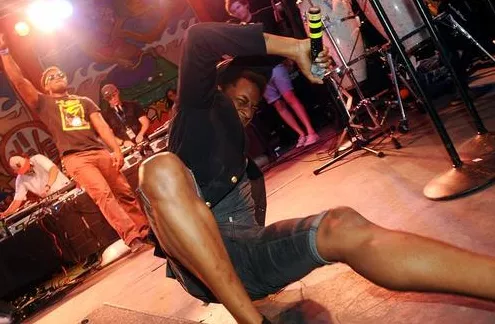 Spank Rock at Siren Festival
Meanwhile, our sister paper in New York, the
Village Voice
, held its annual Siren Festival. Check out
photos like the one above
, the
people spotted there
, along with
video, blog posts and reviews of the bands
.