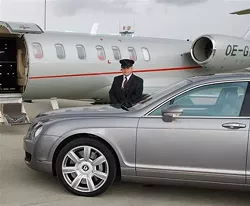 The
St. Louis Business Journal
had an
interesting story Monday
about traffic at the
St. Louis Downtown Airport
in Cahokia, Illinois.
The paper reported that business doubled at the airport Monday as corporate jets from around the country descended on St. Louis for the All-Star Game.
The airport has added a half-dozen extra employees to deal with all the flights. And one can only expect that the airport will see a similar surge in traffic today as big-ticket fans and All-Star players depart St. Louis.