St. Louis Tweets the All-Star Fest and the Home Run Derby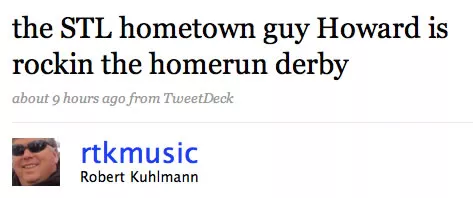 Robert Kuhlmann admires Ryan Howard.
Post Dispatch reporter, reports via Twitter.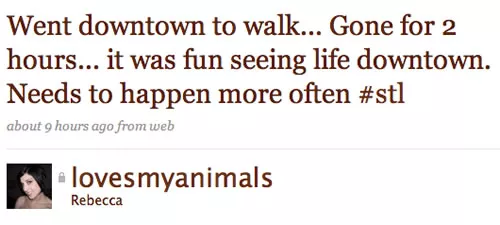 Rebecca wishes we would host the All-Star game more often.
Good observation by Mike Flynn.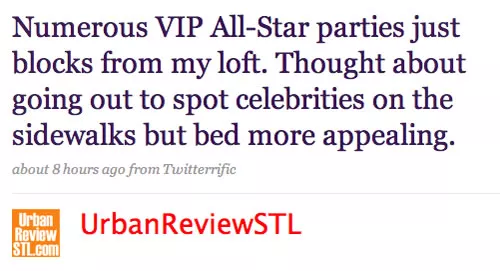 Steve Patterson can't take any more All-Star excitement.
So upset his rock skills were no match for All-Star fever, he gave 'empty' an extra 't.'
Patrick R. Brown tweets after a long night of All-Star partying.
Riverfront Times works for you, and your support is essential.

Our small but mighty local team works tirelessly to bring you high-quality, uncensored news and cultural coverage of St. Louis and beyond.

Unlike many newspapers, ours is free – and we'd like to keep it that way, because we believe, now more than ever, everyone deserves access to accurate, independent coverage of their community.

Whether it's a one-time acknowledgement of this article or an ongoing pledge, your support helps keep St. Louis' true free press free.