St. Louis Tweets the All-Star Fest and the Home Run Derby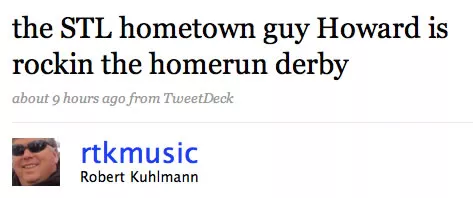 Robert Kuhlmann admires Ryan Howard.
Post Dispatch reporter, reports via Twitter.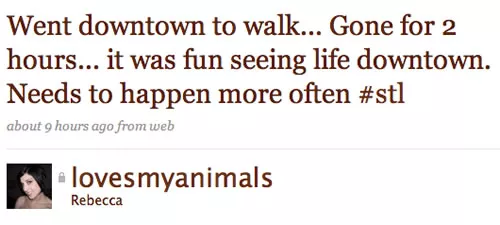 Rebecca wishes we would host the All-Star game more often.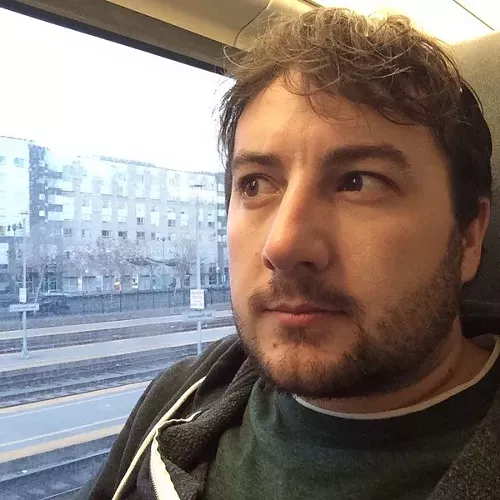 Good observation by Mike Flynn.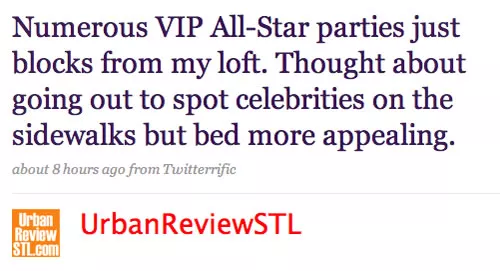 Steve Patterson can't take any more All-Star excitement.
So upset his rock skills were no match for All-Star fever, he gave 'empty' an extra 't.'
Patrick R. Brown tweets after a long night of All-Star partying.
Support Local Journalism.
Join the Riverfront Times Press Club

Local journalism is information. Information is power. And we believe everyone deserves access to accurate independent coverage of their community and state. Our readers helped us continue this coverage in 2020, and we are so grateful for the support.

Help us keep this coverage going in 2021. Whether it's a one-time acknowledgement of this article or an ongoing membership pledge, your support goes to local-based reporting from our small but mighty team.

Join the Riverfront Times Club for as little as $5 a month.