Did the sweeping music of the All-Star game's opening ceremonies lull you to sleep? Did the "All-Stars Among Us" video bore you to tears, or just cause you to change the channel? Did all that talking by MC Joe Buck aggravate you? If so -- but you still want to catch up on a bit o' baseball history that happened right here in St. Louis tonight -- here's your rundown, courtesy of a television that's older than the American League's winning streak.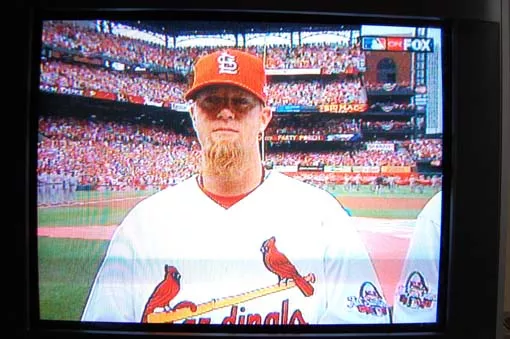 Ryan Franklin and his beard are introduced.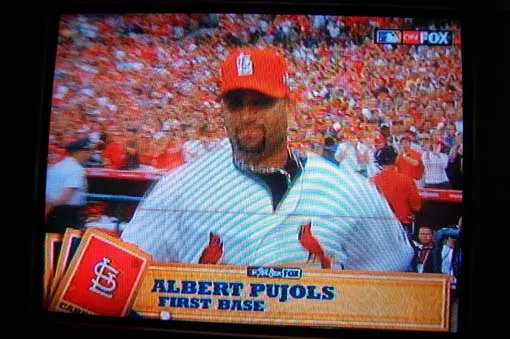 Albert Pujols is introduced!
Some of the "All-Stars Among Us."
President Obama -- who narrowly lost Missouri in the 2008 general election.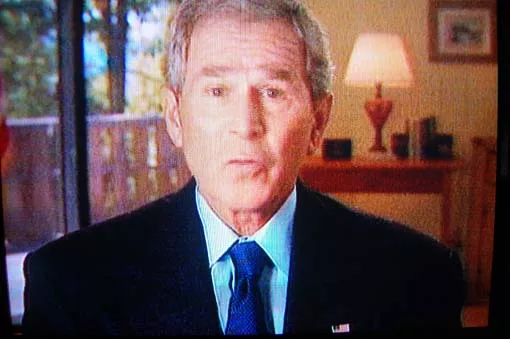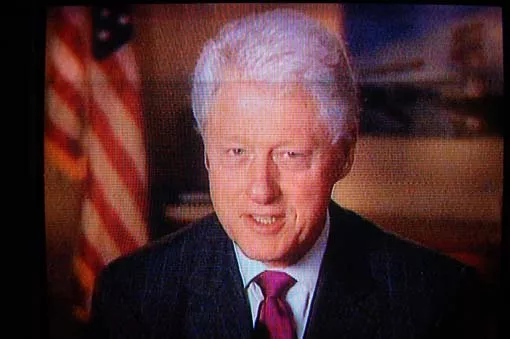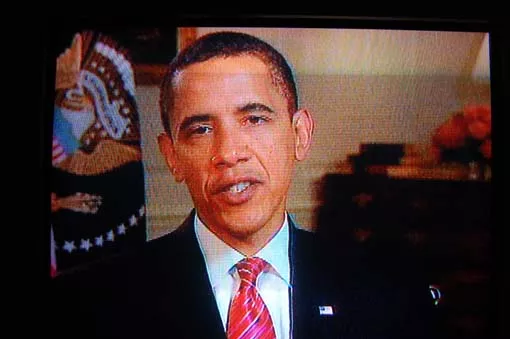 There's the President. What jacket will he be wearing during the first pitch?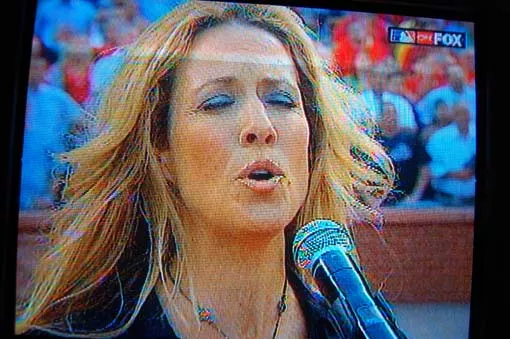 Sheryl Crow sings the national anthem...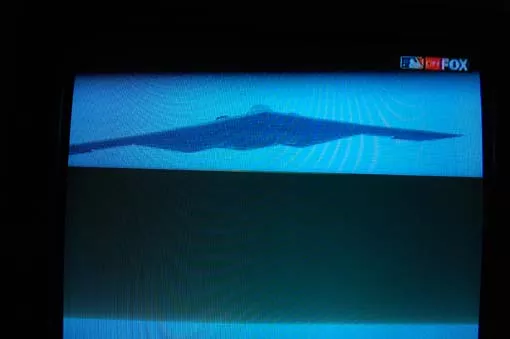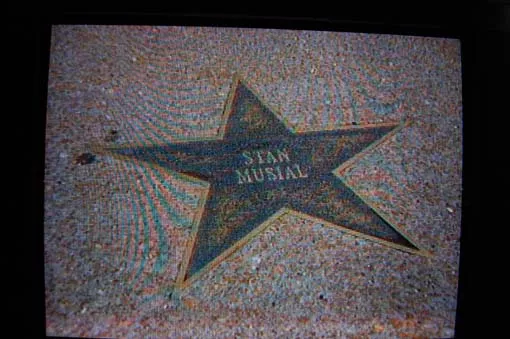 The Delmar Loop, and Stan Musial's star gets a cameo.
Five Cardinal Hall-of-Famers.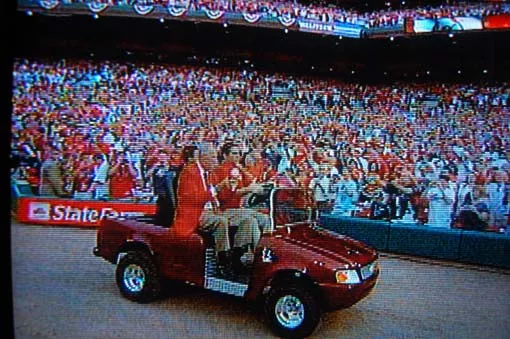 Stan Musial rides out in a customized Mercedes-Benz golf cart and shakes a baseball at the cheering fans.
Out comes the President to about half-boos, half-cheers. Maybe it's for political reasons, or the fact he's wearing a White Sox jacket.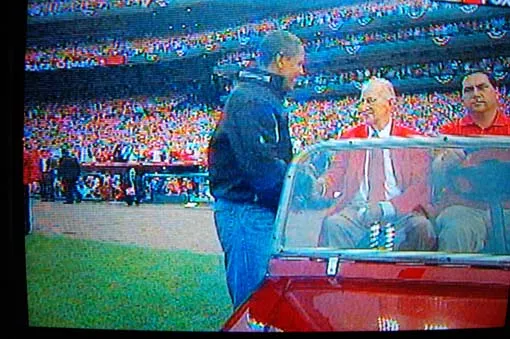 Obama shakes hands with Musial.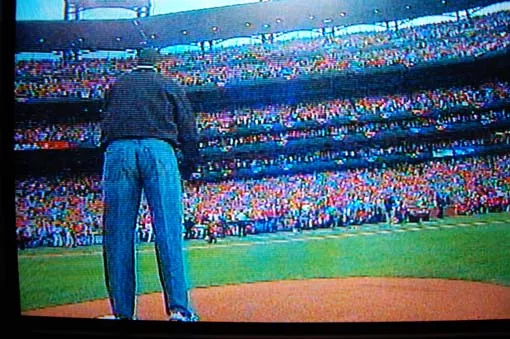 Obama lines up to throw out the first pitch.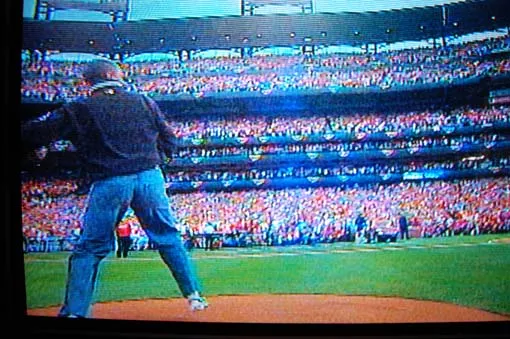 Obama hugs Pujols after what's generally considered to be decent, as first pitches go, toss to home plate.
The president greets Cardinal Hall-of-Famer Ozzie Smith.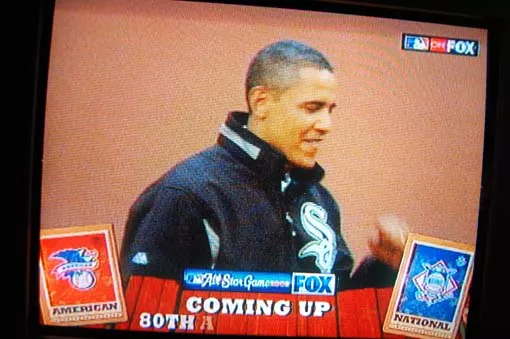 A replay of Obama's first pitch wraps it up. And we're onto the game!