It's been about a month since our last Forty Files
update
on Highway 40 construction.
So, what's happened since then? There is certainly a lot more activity along the Richmond Heights' stretch of the highway. Looks like the construction crew is finishing up the drainage system under the road.
Could paving soon follow? Stay tuned to the next installment of
Forty Files
to find out!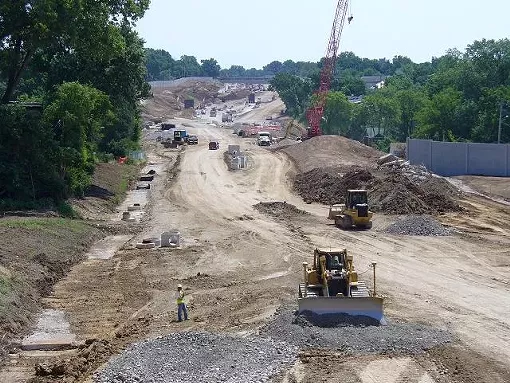 Continue on to compare this month's photo (above) with one taken in June.