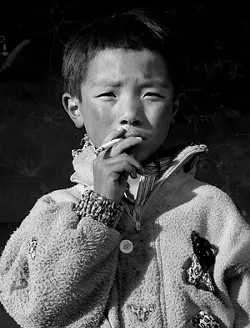 deviantart.com
Not one of the seventh-grade Wildwood students proposing a smoking ban.
The St. Louis Board of Elections
yesterday certified
that a petition drive for a smoking ban in Kirkwood had enough signatures to require action.
If the Kirkwood City Council does not deal with the issue by September 5, the matter would go to a public vote. A similar smoking ban vote in Kirkwood failed in 2006 when 54 percent of the 14,300 voters rejected it.
Also yesterday in Wildwood, the City Council held a hearing to consider a smoking ban. The prohibition is being
pushed by seventh graders
in the district.
And lastly, tomorrow the St. Louis Board of Aldermen will hold its
final hearing
to consider a smoking ban for the city that would go into effect if/when St. Louis County also approves a similar ban.
So, there is your smoking-ban updates. Now who has a cigarette?