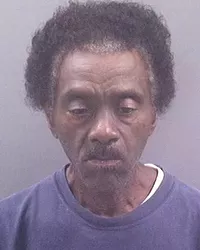 Yesterday we reported how the rate of
teenage homicides
in St. Louis isn't falling as fast as the overall decline in murders this year.
And true to form, the second half of 2009 (which began yesterday, July 1) started out with a fresh teen homicide. This one, though, was somewhat unusual because of the age of the gunman.
Police say 60-year-old
Johnnie Pulley Jr.
gunned down 17-year-old
Brandon Colenburg
in cold blood yesterday in the 700 block of North Union Blvd. (near the intersection of Delmar). The shooting occurred around 8:05 a.m. when Pulley shot Colenburg in the side.
View Larger Map
The intersection of Delmar and Union near where the homicide occurred.

According to police, Pulley made a statement to the victim just prior to the shooting. Pulley later told police that he believed Colenburg may have been someone who previously assaulted him. Colenburg was unarmed.
An off-duty officer heard the gunshots and ran to the scene where he apprehended Pulley and recovered his weapon. Colenburg was rushed to a hospital and died during surgery. He is the 13th teenager (between the ages of 13 and 19) killed in the city in 2009.
Pulley was charged with second-degree murder and armed criminal action. Police say it's unclear whether Colenburg had indeed assaulted Pulley in a previous incident.