Excuse me while I change shirts. Since starting this blog entry 30 seconds ago, I've sweated through one. There, all better. OK, we've pulled together a list of ten events, cheap or free, going on this weekend. It's been a weird week (celebrity deaths), and since many of you have a four-day work week ahead, you can afford to really
mix it up this weekend
(there's no sound on that video, which is a fucking crime, but it's a fine example of "mixing it up.") Here are a few cheap ways to have fun this weekend:
(Blurbs by Nicole Beckert, Brooke Foster, Paul Friswold, Nick Lucchesi, Shae Moseley, Todd McKenzie, Annie Zaleski.)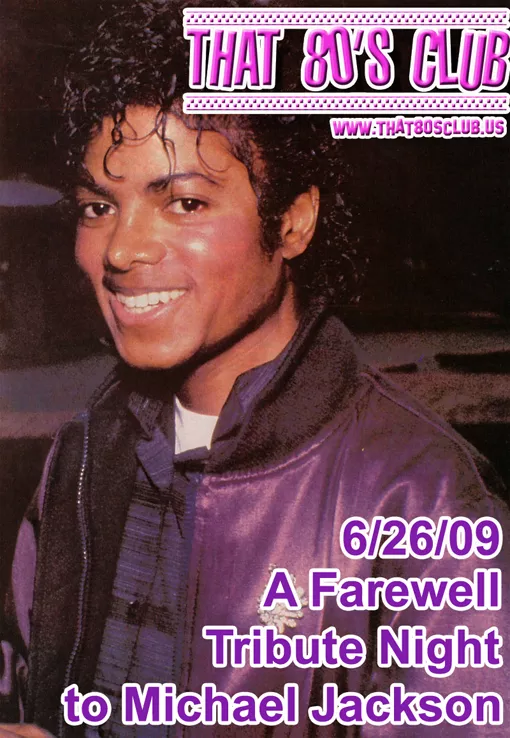 That '80s Club (Friday)
On Friday night, That '80s Club, the weekly '80s dance party at
Rue 13
, pays special homage to the king of pop -- bizarre rumors, lawsuits and fetishes be damned -- when he was more man than plastic surgery disaster. Dance for MJ at one of the few official tributes this weekend.
$4
before 10 p.m.,
$6
after 10 p.m. The doors open at 9 p.m. and as usual, Rue closes at 3 a.m.

Zidane: A 21st Century Portrait (Friday)

Douglas Gordon and Philippe Parreno used seventeen cameras to film Algerian-French soccer star
Zinédine Zidane
while he played with his then-team Real Madrid against Villarreal CF -- and to only film Zidane. For the full 90 minutes of the match, we observe Zidane ply his trade as a midfielder from every angle and almost every vantage point; none of the action away from Zidane is captured. The layers of Zidane's celebrity are stripped away by the relentless eye of the camera. Here, he is only a man hard at work, and while he reveals nothing of himself, there's a feeling of unnatural familiarity with him after vicariously running so many miles in his shoes. It's
free
, starts at 6 p.m. at the Steinberg Hall Auditorium on the Washington University campus (Forsyth and Skinker boulevards; 314-935-4523.)
More details
.
Julie Doiron (Friday)

Julie Doiron, the former bassist and vocalist of Canadian indie group Eric's Trip, has been releasing a steady stream of austere and intimate lo-fi recordings for the better part of the past two decades. Her typically fragile voice, full of gentle vibrato, displays off-hand confidence on this record as she ambles through a disarming juxtaposition of hopeful acoustic ballads and melancholic fuzz-pop. Hear her live at the Lemp Neighborhood Arts Center (3301 Lemp Avenue) for just
$5
.
More details
.
The Features (Friday)
The Features' perpetual status as "next big thing " has most likely become a point of sarcastic comic relief for its members by now. But the band's latest self-released effort, last year's Some Kind of Salvation, shows that all of these trials have only serv ed to make the music stronger. "Lions" bounces along with energetic spirit and youthful panache, on the strength of crunchy guitar stabs and falsetto whoops and hollers, while "GMF"'s melancholy mood, gritty, effects-laden Fender Rhodes line and dense harmony vocal lines give the album a distinct, exploratory and artful side that adds weight to the band's Southern-soul-tinged guitar-pop. See them at the Firebird (2706 Olive Street) for just
$9
.
More details
.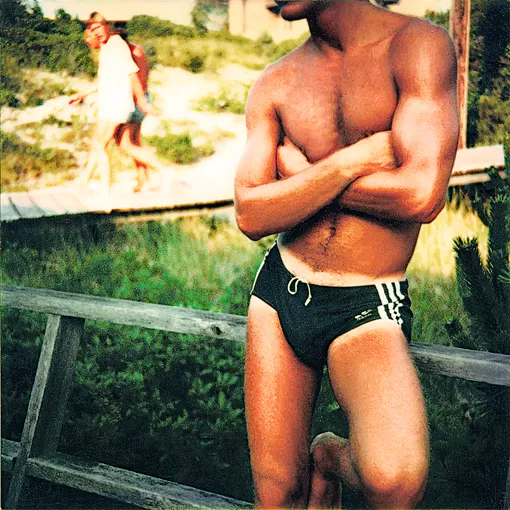 Tom Bianchi: Memories of Fire Island (Saturday)
Tom Bianchi was not a professional artist when he began making photographs with a Polaroid XS 70 in 1976 -- he was a young lawyer living a closeted life in New York and exulting in what he called an "invisible life in the gay paradise of Fire Island" on the weekends. Bianchi photographed fellow revelers, carefully keeping their faces out of frame.
Tom Bianchi: Memories of Fire Island
, a selection of 24 limited-edition archival prints from his collection of 9,000 images, opens with a
free
public reception from 7 to 10 p.m. Saturday, June 27, at the phd gallery (2300 Cherokee Street; 314-664-6644 or
www.phdstl.com
). Bianchi will attend the opening reception.
Full story
.
Pride Fest (Saturday & Sunday)
The St. Louis Pridefest celebrates 30 years of community, peace and happiness -- and a whole lot of GLBTA love -- this Saturday and Sunday (June 27 and 28) in and around the vicinity of Tower Grove Park (4256 Magnolia Avenue). It's one of several festivals going on around the country this weekend, so whether you're gay, lesbian, trangendered, bisexual or a straight ally, you're welcome.
Free
.
More details
.
So Many Dynamos (Saturday)
Us locals can be forgiven for feeling mighty proud of So Many Dynamos right about now. Vagrant Records just released the band's third album, The Loud Wars, although the Dynamos recorded the LP nearly two years ago with DCFC's Chris Walla.Come out and see local-boys-made-good for just
$6
at the Firebird (2706 Olive Street).
More details
. (Arrive early as the show is close to selling-out.)

Summerfest in Olivette (All weekend)

There are few things in life that provide sheer, unadulterated, giggle-provoking joy. How fortunate, then, that Summerfest in Olivette (at Stacy Park, 9750 Old Bonhomme Road) provides two of our absolute favorite joy-conduits: carnival rides and margaritas!
More details
.
Annie (All weekend)
Our theater critic Dennis Brown
says Beth Leavel is the best Miss Hannigan
-- the orphanage proprietress in
Annie
-- since the original production's Dorothy Loudon. See her and the rest of the gang from this classic musical in a spectacular version of
Annie
, 32 years after its debut. Shows are at the Muny, each night at 8:15 p.m. And yes, there are, and always will be,
free
seats at the Muny. Tickets cost
$9
to
$66
. For more information call 314-361-1900.
More details
.

USA vs. Brazil (Sunday)
Soccer fan or not, the USA upset of Spain on Wednesday made international headlines. Now watch our boys take on Brazil at upstart soccer bar Amsterdam Tavern (3175 Morganford Road). You can also enjoy the game at another popular bar for soccer -- the
Scottish Arms
(8 S Sarah Street.) The game starts at 1 p.m.
Free
.