After more than a month of robust activity, it feels as if the local theater scene is about to take a brief hiatus.
Blues in the Night
at the Black Rep and
Little Shop of Horrors
at Stages are both closing this weekend. After this weekend
The Lady from Dubuque
returns to that netherworld where Edward Albee's heroines hang out between engagements. The much-lauded Opera Theatre season winds down on Saturday.
Meanwhile Noel Coward's
Waiting in the Wings
at
Act, Inc.
, charming though it is, takes a breather this weekend so that the little-known
Heroes
, the second play in this summer's Act, Inc. season, can join the repertory.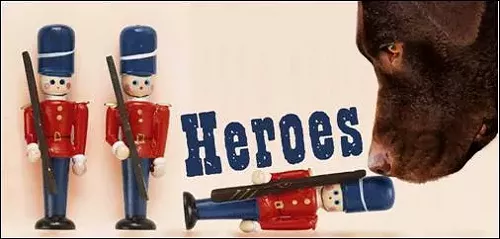 By way of background,
Heroes
is a French play that has been adapted into English by the indefatigable Tom (is there no stopping this man?) Stoppard. The story plays out in a home for retired veterans of World War I. The original London production in 2005 featured John Hurt, Richard Griffiths (who later found success on Broadway in
The History Boys
and this past season returned to Broadway in
Equus
opposite that Harry Potter boy) and Ken Stott.
Stott is the name you might not know. He is a marvelously skillful film actor from Scotland who has not bothered to become a star in America - which is our loss, not his. But (and granted, this has nothing to do with seeing
Heroes
at Act, Inc. this weekend or again July 10-12) if you'd like to make his acquaintance, you should track down the DVDs of Jim Sheridan's
The Boxer
, in which Stott plays Daniel Day-Lewis' punchy, alcoholic trainer, and David Yates'
The Girl in the Café
, where Stott is England's Chancellor of the Exchequer. The two roles could not be more disparate, yet Stott is natural and memorable in both.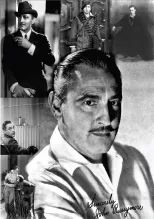 Also this weekend
Avalon Theatre
opens a three-week run of William Luce's one-man play
Barrymore
, with John Contini enacting the Great Profile. The original Broadway production in 1997 (was it really twelve years ago?) proved a grand triumph for Christopher Plummer, who writes glowingly of the experience in his expansive new memoir,
In Spite of Myself
.
And if attending
Barrymore
impels you to want to see the real thing, there's still a smattering of the Barrymore aura in the classic MGM films
Grand Hotel
and
Dinner at Eight
. He's at his most hilarious in
Twentieth Century
and the little-known
Midnight
, a 1939 screwball comedy written by Billy Wilder and Charles Brackett, now available on DVD and waiting to be discovered.
Finally, a reminder that
Annie
at the
Muny
has an extended run. It continues through next Tuesday night. Twelve-year-old Abigail Isom brings a sense of conviction and simple truth to the title role. Conviction and truth are not qualities we associate with what is essentially a cartoon musical, and they help to make this
Annie
more refreshing than it's seemed in a long time.