Shamario Williams
became East St. Louis' tenth homicide victim of the year when the 23-year-old was
shot and killed
around 1 a.m. this morning in the Roosevelt Homes public housing complex. Williams was a resident of the housing community (pictured below) near the intersections of North 44th Street and Bunkum Road.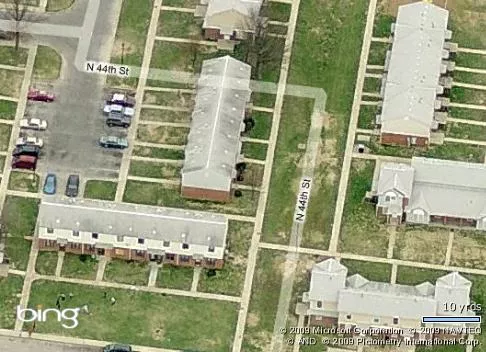 A second victim, described as a 17-year-old male, was also shot around the same time this morning in the housing community. He is in stable condition. Police did not know if the victims were shooting at each other or if they were shot by others.
Also in East St. Louis this morning, police report discovering a
body wrapped in a rug
in the 2900 block of Waverly Avenue.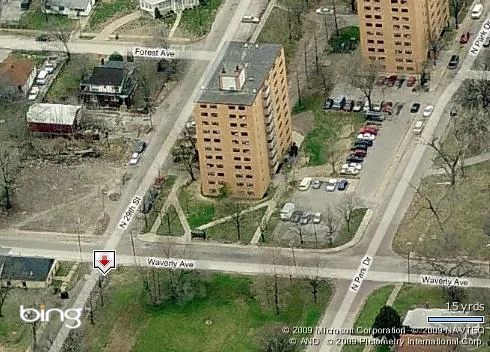 Police have not released the identity of that victim.
Anyone with information regarding any of these incidents are urged to call Crime Stoppers at (866) 371-8477. Callers can remain anonymous.