Photo by: Steve Patterson UrbanReviewSTL.com
Bloggers and Twitterers in attendance at the Preservation Board Meeting (the ones with their heads down looking at their iPhones and Blackberrys)
Last night while I
was enduring a five-hour power outage in my neighborhood, the St. Louis Preservation Board was meeting to determine the
fate of the San Luis building
(
previous story by Keegan Hamilton
) in the Central West End, which the St. Louis Arch Diocese would like to demolish to build a parking lot. This is a building that has become the cause celeb for a lot of local bloggers and urbanists who don't want to see the once grand St. Louis cityscape devolve into something that looks like ... well ... Chesterfield.
I was unable to attend the meeting. I was busy trying to keep myself and my family cool due to the power outage. But I was able to follow along via Twitter. Yes, Twitter shows its value once again (
second time in a single month!
) by providing news and entertainment even in a power outage. Oh and my iPhone makes an excellent flashlight.
Here's what happened at last night's meeting as told through the thumbs of the twittering faithful...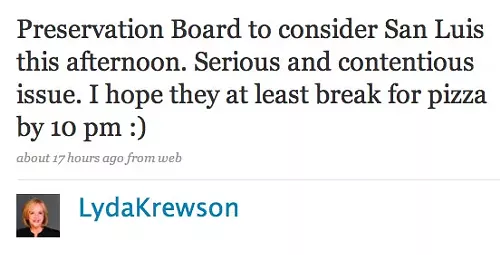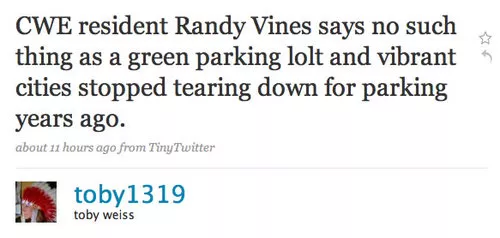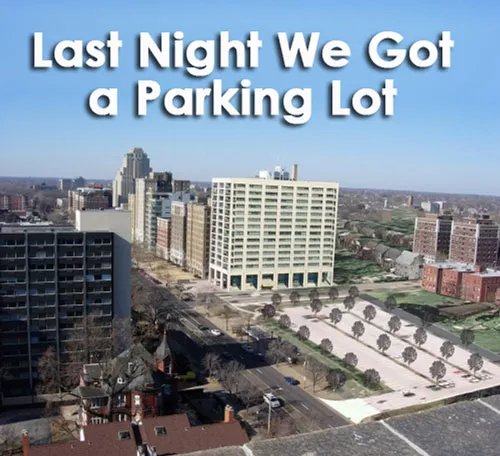 Photo Illustration by: Toby Weiss