I wanted to bring you this timely report from the twittershphere on Monday, but my blogging hand suffered a severe case of Login-itis yesterday. But here it is, late as it is, the report of what essential knowledge was dropped by the St. Louis Twitteratti on Monday June 15th.
Katheryn Collett is unencumbered by knowledge of the current cost of postage.
This twitterer thinks celebrities should care about her for some reason.
Filed under TMI.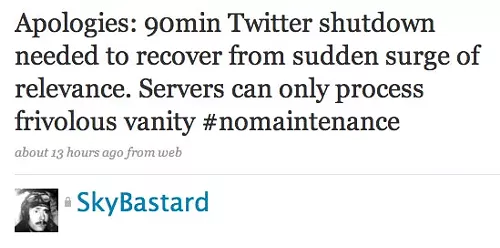 Poignant observation by SkyBastard.
Filed under wishful thinking by UnclePilot.
Rant on, little freedom fighter, Iran needs more like you ... Maybe.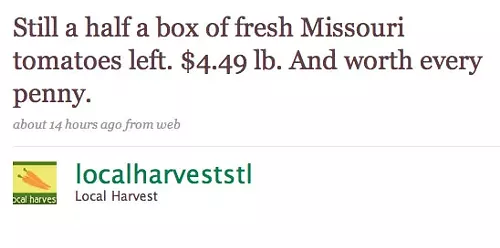 Ok maybe Twitter is useful. Mmmmm Tomatoes ...