Each week, we scour the local Missed Connections section of Craigslist, in search of the best posts. Here are some that caught our eye recently.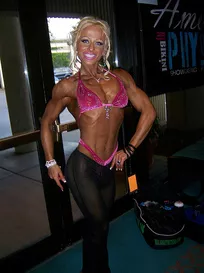 flickr.com/photos/petechons
Not a redhead.
Friday - Redhead weightlifting chick - m4w - 29 - (Gym/Belleville, IL)
"I would have loved to talk, but you looked like you could kick my ass."
you almost shot my mannequinn - w4m - (st. louis)
"two cops came to my house to respond to a call.
you almost shot my mannequin. I was freaking out then. now I find it funny and laugh about it when I tell me friends the horror story.
I hope you find it funny still too."
Crying at the bar - m4w - (Technology Drive)
"You were crying at the bar last night. Hope that you are ok!"
BEST POST TITLES O' THE WEEK:

Runner-Up:
Almost hit you in the Target parking lot - w4m - (Bridgeton)
Winner:

MY ONE TRUE LOVE, YOU WORK VERY CLOSE TO MCDONALDS - w4m - 27 - (ofallon )