Good news horse-racing fans. Yesterday the U.S. Supreme Court declined to review an appeal filed by four Chicago-area casinos over a special fund established to help horse racing.
The fund, passed into law in 2006, required Illinois' four biggest casinos (all located near Chicago) to set aside part of their profits for two years to aid horse racing. The casinos paid more than $70 million into the fund, but the money has not been distributed pending legal appeals.
Now that the Supreme Court has refused to hear the case, the money can finally be dispersed. Fairmount Park is in line to receive an estimated $7 million to $9 million. The
Post-Dispatch reports
this morning that some of that money will go to reimburse the track for funds it lent horsemen to pay purses for races. The track will also use money to increase purses and make improvements to facilities.
Let's hope that some of those improvements include fixing the outdoor JumboTron that broadcasts live races at Fairmount.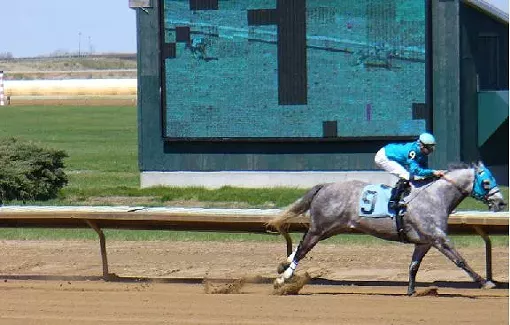 The big screen has been in sorry state for years. But this season, it's truly embarrassing.
These photos are from opening day in April. As you can see, the monitor is in such sorry state, one wonders why track management even turns it on. It's not like you can make out any images or information displayed on the screen.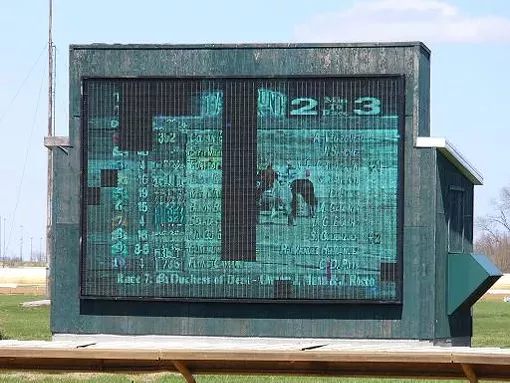 Oh, and while we're at it. The JumboTron's wooden structure could use a fresh coat of paint. My gambling losses alone should cover the $50 it would cost the track to buy a gallon or two of Sherwin-Williams' finest. And, hell, I won't even complain about it to the Supreme Court.