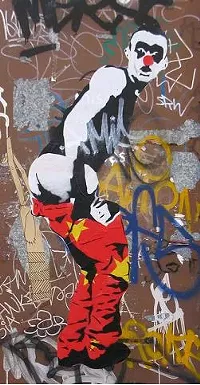 After a two week hiatus,
Daily RFT
is back at you with its
Ass Clown of the Week
poll. You know the drill: Vote for the local newsmaker you believe made headlines for the most dubious achievement of the week. Back at you Monday with the results.
Here are this week's candidates:
1.
Tony La Russa
: The Cardinals manager and his attorneys crafted a
curious argument
when they
sued Twitter
on claims that the social networking site and an anonymous blogger violated La Russa's trademark.
2.
St. Louis Corrections Officers
: If you think prisoners subsist solely on a diet of bread and water, you haven't heard about
James Lamont Moore, Peggy Lynn O'Neal and Marilyn Denise Brown. The three St. Louis jailers were indicted this week for supplying inmates with heroin.

3.
Lamarr Taylor
-- The East Side candyman was arrested this week when police and U.S. Marshall
raided his "confectionary" in Washington Park
and found loaded guns and illicit sweets in the form of crack cocaine and marijuana.
4.
Kenny Hulshof
-- The former U.S. congressman and last year's G.O.P. candidate for governor was accused for the second time this year of
withholding evidence and knowingly presenting false testimony and evidence
while serving as a state prosecutor. In February, convicted killer Joshua Kezer was freed from prison when a judge ruled that Hulshof had withheld evidence. Last weekend, television show
America's Most Wanted
ran a program alleging that Hulshof also manipulated facts and withheld information when prosecuting Dale Helmig for murder. Helmig is serving life in prison.