Today about 6:15 p.m., a car caught fire on the top level of the Delmar Loop parking garage and exploded twice. There are police on the scene, as well as an ambulance, but it does not appear that anyone was in the vehicle. More details coming.
Pics after the jump.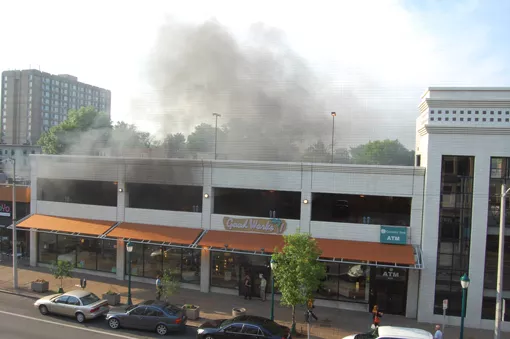 A minute after the second of two exploisions.