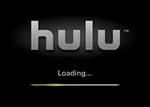 A few months back there was a little dust-up between
Hulu
and the makers of an Internet video desktop client called
Boxee
.
Boxee is a great little application for navigating videos and other media on your computer or on the Internet onto an interface that's designed to be navigable from across the room (kind of like the interface on a cable box.) See, Hulu
had a problem
with Boxee users accessing their content in this interface, even though Hulu content is freely available on their site.
The reason, Hulu claimed at the time, was that the content owners that protested Boxee viewing, and not Hulu themselves. Well the announcement yesterday of Hulu's own
desktop client
that looks and functions a lot like Boxee might be a clue that Hulu really was the actually the party who had the problem with Boxee after all.
hulu.com/labs/hulu-desktop
Of course thats just speculation on my part. I really don't know. But it stands to reason because Hulu must have had their software in development for a several months now.
So this really interests me because a couple of years ago before there was an
Apple TV
I got a Mac Mini just to hook up to my television. The problem, at the time, was that there was no Boxee or Hulu Desktop. That made it a little difficult to browse content. Of course things got easier, first with
Apple's Frontrow
and eventually Boxee.
If you're like me, you downloaded Hulu Desktop on Wednesday and installed it on your MacMinis and took it for a spin. I have to say, that even though my Mini fell well below the recommended minimum specs that Hulu says you'll need for this software, it actually still worked pretty well.
The picture was clear and crisp, sound was good and the interface is slick and functional. I haven't had a chance to fully explore all its features, but from what I have seen, so far so good.
Of course, unlike Boxee, the system is closed. You can't go adding your own video podcast feeds to it, or browse content on your local machine like you can with Boxee. So that's a drawback for me at least.
Also, if you are a Windows PC user, Boxee isn't even an option for you just yet. But if you're a big Hulu fan do go
download
the desktop client and check it out. Let us know what you think in the comments.