Yep. It's that time again. Sharpen your pencils and vote for this week's ass clown.
And the nominees...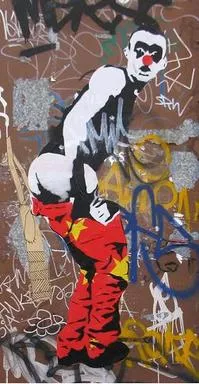 1.
Bobbie Brantley
-- The 62-year-old St. Louisan had an
order of protection
filed against her this week from the judge who ruled against her in a criminal case. Upset with Judge David C. Mason's decision, Brantley defiantly told court guards that she planned to blow the judge's "head off his shoulders."
2.
Mariano Favazza
-- Speaking of courts. How 'bout Mariano Favazza? This week the St. Louis Circuit court clerk
overstepped his authority
by denying the
Post-Dispatch
a copy of Lacy Clay's divorce filing until after Favazza called the congressman's attorneys to make sure they didn't want to seal the file from the public. And guess what? The attorneys had it sealed thus prohibiting the public from access to the case.
3.
Lacy Clay
-- Why not? The St. Louis congressman filed divorce last week apparently
without first informing his wife
, Ivie, and two children of the news. They learned about it through the media.
4.
Jennifer Lutke Reynolds
-- A St. Louis
lingerie broker accused this week
by the BBB of taking money from customers and then failing to deliver the product. A poor lady from New Jersey got her "
Wench" outfit
but not her "
Alice in Wonderland" get-up
, says the BBB.