Photo by Nicholas Phillips
Beware the swarm!
Until 4 p.m. today, you've got a chance to witness one of Nature's great mysteries: as the
Missouri Botanical Garden
liquidates this season's surplus plants, older white ladies with short hair have converged like a swarm of ravenous locusts.
On offer at
4344 Shaw Boulevard
are perennials, annuals and also weird stuff you won't easily find elsewhere (like tropicals -- all the rage right now among horticultural types).
All of these excess specimens were grown for the garden, but the staff didn't end up using them. So today you can buy them.
Proceeds will apparently be going to the Garden's horticulture department for education and travel.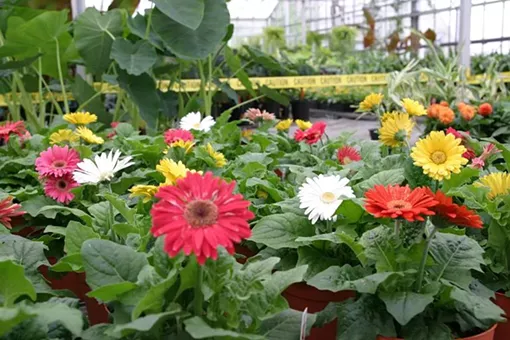 Photo by Nicholas Phillips
Gerbera Flowers - so pretty! About to get devoured by old ladies.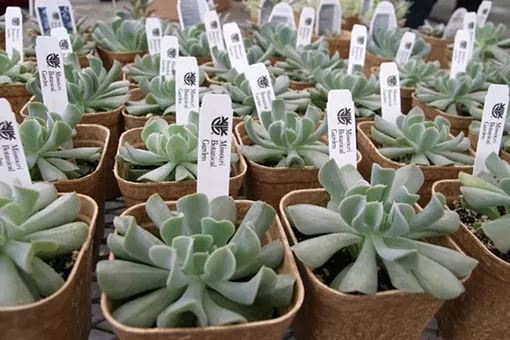 Photo by Nicholas Phillips
An unusual plant called the "Topsy Turvy"