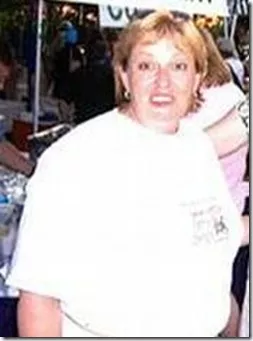 http://mylifeofcrime.files.wordpress.com
That's the argument that Drew's attorney makes in a brief filed yesterday as part of her
pre-sentence report
.
If you haven't been keeping score at home, Drew was convicted by a jury in L.A. in November of three misdemeanors for breaking MySpace's "Terms of Use Policy" after she helped create a fake profile and used it to
taunt
cyber-bully
Dardenne Prairie teen
Megan Meier
, supposedly to the point that she killed herself.
Rather than give her the maximum three-year prison sentence the law affords, the judge is recommending that Drew pay
a $3,000 fine and be subject to some probation
time.
You'll be shocked (shocked!) to hear that some people think the penalties aren't quite justice served for Drew,
Riverfront Times
' "
Best Villain
" of 2008.
But Drew's attorney makes a pretty convincing argument that his client has already been through hell thanks to the tactics of a few cyber-vigilantes. You know, the same ones who were messing with Drew two years ago when
her sick, sad story first broke
.
The
Post-Dispatch
breaks the lawyer's argument down into handy bullet points:
--Probation is "reasonable" but the fine is not, given that Drew was

forced to abandon her business

and that her family of four lives on her husband's income "which does not cover expenses each month."

--Megan's mother and family should be barred from testifying at Drew's sentencing since MySpace, not Megan, was the victim of the crime.

--Drew did not know until after Megan's death that the teen had suffered from depression.

--Drew's employee, Ashley Grills, who was not charged and who testified for the prosecution, created the fictional Josh Evans and Drew "later

merely glanced

at the first page of the profile..."

--Drew was subjected to "

vicious and non-stop

" harassment and vandalism that caused her to move from her home in O'Fallon, Mo., several months ago.
Yup, all Drew did was "merely glance" at the fake profile. So what do you think, is a mere $3,000 fine and a mere legacy as the most hated woman in cyberspace too small price to pay?