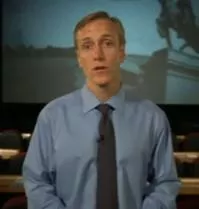 A portrait of the politician as an ass clown.
If Brewster McCracken loses his bid for the mayor of Austin, Texas, this coming Saturday, he can take solace in knowing he won at least one election.
This week, readers of
Daily RFT
overwhelmingly elected McCracken as St. Louis'
Ass Clown of the Week
-- the award given to the most idiotic newsmaker of the past seven days.
McCracken beat out a strong list of challengers -- including an off-duty cop convicted of pulling a gun on a parking lot attendant, a pizza-chain mascot accused of
putting his paws
on the chest of a female guest, and an anonymous pooper who's left his/her calling card inside vehicles parked at several suburban St. Louis auto dealers.
But in the end, it was McCracken who
Daily RFT
readers thought launched the
biggest turd
of the week when he made a campaign video suggesting that Austin does not want to end up like St. Louis -- a city McCracken sees as nothing more than a hell-hole of urban rot.
Of the dozens of ballots cast, McCracken captured a convincing
46 percent of the vote
. Second place went to the ex-cop Ryan O'Connor who took 35 percent of votes.
So, congratulations McCracken. You may not be mayor, but when it comes to ass clowns, you're a natural. BTW: You sure your first name ain't Phil?