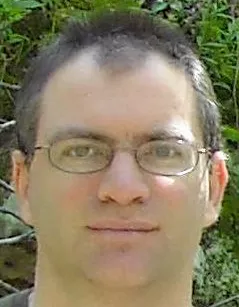 Smith's phone hasn't stopped ringing since I blogged about him last week.
Todd Smith
, the
Suburban Journals
scribe who
got shot
at the infamous Kirkwood City Council meeting of February 7, 2008, and
who recently found out that taking a bullet for The Man does not save your hide in a recession
, will soon start freelancing for St. Louis' online-only newspaper, the
St. Louis Beacon
.
Of the seven people shot at the Kirkwood meeting,
Smith is the only person still alive
.
The New York Times
today
ran a piece
on his axing.
The frequency or type of Smith's new freelancing gig at the
Beacon
hasn't been specified, according to associate editor Bob Duffy.