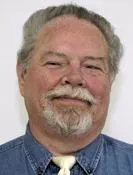 slu.edu
Avis Meyer
A legal battle with his employer, Saint Louis University, has left
Avis Meyer
with legal bills "approaching the six-figure" mark.
As you may recall, the university sued Meyer back in 2007 after the longtime journalism adviser established a non-profit entity with the exact same name as the student paper,
The University News
.
At the time, SLU officials were proposing a charter change for the paper and Meyer claimed he was concerned that the administration planned to wrest control of the publication from the students. The non-profit would allow the students to continue the paper off-campus should they not agree to the new charter.
In the end, the students voted in favor of the charter and Meyer dissolved the non-profit. It could have ended there.
Instead the university filed suit against Meyer to ensure that he would never use the paper's name in the future. The lawsuit was settled last month. A federal judge dismissed six of the seven charges against Meyer. (Meyer is also banned from the newsroom, though he continues to teach communications courses at the university and the newspaper's staff considers him its faculty mentor.)
The seventh charge in the lawsuit, alleging that Meyer destroyed e-mail evidence, was settled. It requires that he teach one summer course for free at the school. If Meyer cannot -- for whatever reason -- teach the course, his wife must pay the university $6,000.
"I was amazed that they asked my wife, a fourth grade school teacher at a Catholic school, to sign a document saying if something happens to me she owes Saint Louis U. six grand," Meyer
told the student paper last month
.
When I spoke to him yesterday, Meyer did not want to talk about the lawsuit so much as he did the fundraiser planned for him on May 3. Friends and former students are putting on the event -- a
movie trivia night
at the Richmond Heights Community Center.
"It's incredibly humbling that all these people are wanting to help," says Meyer, who crafted all 100 questions for the competition. "From what I'm told the event is already half full. I know my wife is planning to bake lemon bars for sale for three days prior to to the event."
Post-Dispatch
columnist and film critic, Joe Holleman, is emceeing the trivia. For more information and tickets, visit the
Friends of Avis Meyer Legal Defense Fund
.