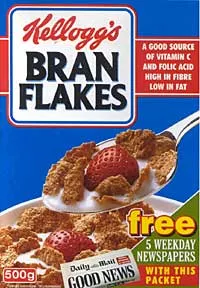 Does someone have breakfast on his mind?
Listening to the Cardinals game on the radio and cringing every five seconds when Cardinals broadcaster
Mike Shannon
butchers the pronunciation of Cubs pitcher
Carlos Zambrano
.
According to Shannon, the player's last name sounds something like a breakfast cereal. As in Zam-BRAN-o.
Mike, that a long "A" there. As in zam-BRAUN-o.
This concludes today's Spanish lesson. Thank you.