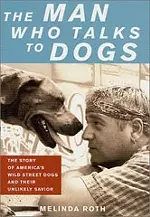 Last May
Randy Grim
, founder of
Stray Rescue
, arrived in New York to accept a
$1-million makeover
for his non-profit animal shelter courtesy of pet Web site
zootoo.com
.
Nearly a year later and Grim now says his St. Louis agency has received just a few thousand dollars from zootoo.com and may never see anywhere near the million bucks it thought it was promised. Grim sent out an e-mail recently to Stray Rescue staff and volunteers informing them of the zootoo.com imbroglio.
"We feel everyone one needs to know the 'real' truth behind this so called 'contest.' Because you are so dear to us we feel that you needed to know just what was going on before hearing about it the news or in the paper. This has been a nightmare instead of something that was to help the animals. Let's all stay strong and united as this plays out, keep doing what we do best -- save lives. One day we will have our dream home for the dogs."

Last night KSDK interviewed Grim about the affair. View the video after the jump.