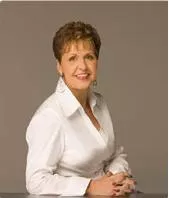 www.joycemeyer.org
Joyce Meyer
Seventeen months after the U.S. Senate Finance Committee launched an
accounting inquiry into six television evangelists
, one of those TV preachers -- Fenton's own
Joyce Meyer
-- says she's now financially square.
Yesterday a Virginia organization called the
Evangelical Council for Financial Accountability
(ECFA) issued a statement announcing that Meyer's ministry is fully accredited with its agency.
In November 2007, Sen. Charles Grassley (R-Iowa), the ranking member on the finance committee,
sent a letter
asking that Joyce and her husband, David, provide the government with its audited financial statements. At the time, Grassley stated that he was targeting the ministries after hearing complaints of "governing boards that aren't independent and allow generous salaries and housing allowances and amenities such as private jets and Rolls Royces."
This past July, Grassley said that Joyce Meyer Ministries was one of just two organizations cooperating with the inquiry. The four other ministries declined to hand over their finances to the senate committee.
I left a message with Grassley's office yesterday afternoon to see how -- if at all -- the recent accreditation of Meyer's ministry might impact the ongoing inquiry. I've yet to get a response.
In the meantime, here's how ECFA describes itself on its
Web site
.
ECFA is an accreditation agency dedicated to helping Christian ministries earn the public's trust through adherence to Seven Standards of Responsible Stewardship.
Founded in 1979, ECFA provides accreditation to leading Christian nonprofit organizations that faithfully demonstrate compliance with established standards for financial accountability, fund-raising and board governance. Members include Christian ministries, denominations, churches, educational institutions and other tax-exempt 501(c)(3) organizations. Collectively, these organizations represent more than $18 billion in annual revenue.