Okay, that's it. Yesterday,
I go on the record with my own vote of confidence
in the Blues. I tell everyone in the world that I really, truly believe this team is close enough to a playoff berth that they simply cannot trade away
Keith Tkachuk
. I stood up publicly and said that I thought this team was a team on the rise, a team that just might be ready for prime time.
So screw it. I'm not saying another nice thing about the Blues. They're bums. Every last one of 'em. Trade Tkachuk. Trade Mason. Trade Perron and Berglund. Oshie, too. Trade everyone. See if some team wants the Scottrade Center while you're at it. It's a nice place to watch a hockey game; not as much fun as the old Arena, of course, but pretty damned fine all the same.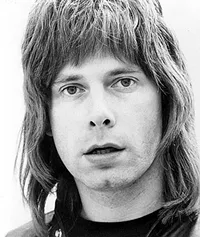 hearya.com
"Did he just say shit sandwich? You can't really say that, can you?"
And as for Andy Murray? Well, you can't trade coaches, so let's just take him out into the woods and release him into the wild. Maybe he'll get lucky and some wolves will decide to take him in to their pack. Then again, maybe not.
I see how it works now. I doubt you guys, and you keep on playing like madmen, beating anyone and everyone. I say what an outstanding team you guys are turning into, and boom! Shit sandwich.
Never again, Blues. From now on, it's all negativity, all the time. Oh, and those
new jerseys
? Yeah, those things make all you guys look fat. So there.
One last thing while I've got you guys here. When playing the Detroit Red Wings, it is apparently not a real good strategy to try and kill Marian Hossa. I know, seems like it would totally work, but apparently it just pisses them off. Just so you guys know next time, 'kay?