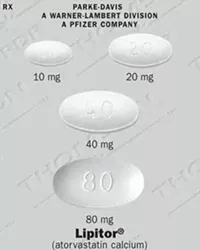 The March 2
New York Times
contains a story that smacks down the
Harvard Medical School's lax ethics policies
when it comes to getting in bed with pharmaceutical companies.
Times
man Duff Wilson reports that Harvard students and some faculty members complain that drug companies are exerting undue influence via professors who do double duty as teachers and pharmaceutical industry pitchmen.
Writes Wilson:
They say they are concerned that the same money that helped build the school's world-class status may in fact be hurting its reputation and affecting its teaching.

The students argue, for example, that Harvard should be embarrassed by the F grade it recently received from the American Medical Student Association, a national group that rates how well medical schools monitor and control drug industry money.

How do local med schools stack up in the
AMSA
report cards? Glad you asked!
The advocacy group has assembled
an easy-to-navigate Web site
that tracks schools and that is searchable in numerous ways, including by state and city. The association has the Washington University School of Medicine scoring relatively high, the University of Missouri fair, and Saint Louis University...not so much.
Washington U. gets a
B
grade overall; the med school has an "ambitious" ethics policy, according to AMSA, but the wording therein is plagued by "ambiguity," thus knocking down the school's score. The school rates particularly high when it comes to allowing gifts from pharmaceutical companies (it forbids them) and disclosing relationships ("[t]he School of Medicine has an excellent policy on disclosure, and was one of the few institutions to receive a perfect score in this domain").
Mizzou received a
C
overall. The school doesn't allow individuals to speak at drug company events for pay, nor does it permit the industry to have a say in how its funding or scholarship endowments are spent. But it does not have a policy regarding the distribution of free samples (Wash. U. allows the practice only for low-income patients).
And SLU? Well, according to AMSA, SLU gets an
Incomplete
-- the school has no ethics policy to govern its drug-company dealings.
In all, nine schools received A grades from AMSA.