The
charter-school lobby
is getting down to brass tacks in its real-estate beef with the
St. Louis Public Schools
.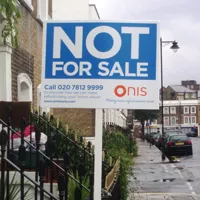 Wikimedia Commons
...to charter schools.
Last week
state Senator Jim Lembke
introduced a bill
in the Missouri General Assembly which prohibits any school district from putting deed restrictions into real estate contracts for buildings that are on the selling block.
Specifically, districts could not prohibit their buildings from being used as schools.
Charter-school supporters are pissed off at the city school district for implementing a 100-year deed restriction prohibiting old SLPS buildings from being used as any kind of K-12 school. The restriction bars any charter school from buying an old SLPS property directly from the district, or from a third party.
I wrote about the beef
in early February, right after the state Senate introduced a mere resolution urging the SLPS to reverse its policy. Lobbyist
Franc Flotron
told me then that if the district didn't take the Senate's cue, legislation would likely follow.
Thus
Lembke's bill
.
The senator introduced the legislation on Feb. 23. It went to the education committee on Feb. 25. Debate to follow.