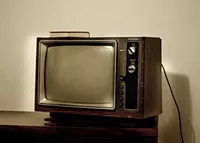 flickr.com/photos/zagrobot
Why's that? Because there's been
another smash-and-grab
burglary targeting flat-panel televisions.
Last night thieves made off with several flat-panel tellys from the National Rent-To-Own on Halls Ferry in north St. Louis.
Since last September there have been at least
fifteen similar burglaries
in the City of St. Louis. And that's not counting a string of similar thefts in the county.
Makes my old
cathrode-ray-tube
television look pretty damn attractive these days. Now if I could only get the #!&%@ digital converter to work.