Okay, I'm starting to
feel like a stalker
here. But this is just too good not to post.
From a
flickr account
lost in Internet-space...photos of that
August Busch IV
wedding in August 2006. Who needs a limo to take you to your reception when you can have a team of Clydesdales?
More pics after the jump...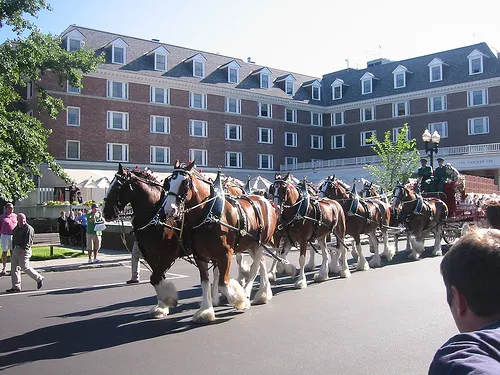 Somebody cue up
Ernie Hays
on the organ. We want to hear, "Here Comes the King."