Heh, heh, heh.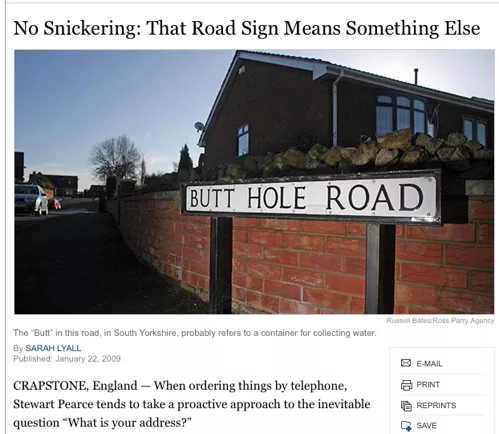 The
New York Times story
that accompanies the image above celebrates Britain's many wonderful street and place names, from the village of Crapstone to Crotch Crescent (Oxford), Titty Ho (Northamptonshire), Wetwang (East Yorkshire) and Slutshole Lane (Norfolk).
Here in St. Louis, all Unreal can think of off the top of our head is
Blow Street
. Of course, we were once the proud home of
Griesedieck Brothers
beer (a brand that's been
revived
).
Anyone got any others?