The Post-Dispatch is reporting today that a group in Arnold is asking the City Council to rid the town of red-light cameras.
In 2005 Arnold became the first city in Missouri to install red-light cameras. Since then Jefferson County municipality has issued more than 19,000 tickets from the cameras, generating $484,000 in revenue for the city.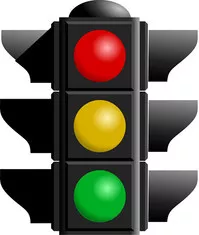 Arnold Police Chief
Robert Shockey
has responded to the group by preparing a report he says proves that the cameras improve safety of motorists. As I pointed out last March in an
RFT cover story
, the safety data on red-light cameras can be mixed. Although they decrease T-bone accidents, the cameras have been shown to increase the number of rear-end collisions as drivers slam on their brakes to avoid running through a yellow or red light.
My story also revealed that if you don't pay your red-light tickets issued in St. Louis, there's nothing the city can do.
"The way it is now, if a person doesn't pay the fine, there ain't nothing nobody can do because they've violated no law," Alderman Freeman Bosley Sr. (Ward 3), told me last February after he introduced Bill 511 that would allow the city to enforce red-light tickets.
To my knowledge, Bosley's bill never became an ordinance. Curiously, the bill no longer exists within the Board of Aldermen bill tracker.
Last April another St. Louis alderman, Charles Quincy Troupe (Ward 1), introduced a bill that would ban all existing red-light cameras in the city. That bill, which does exist in the Board of Aldermen bill tracker, did not pass.
-- Chad Garrison