Homicides in St. Louis jumped from 138 in 2007 to 167 last year, making 2008 the deadliest year in the 'Lou since 204 people lost their lives in 1995.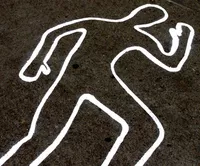 Across the state, Kansas City also saw a surge in murders with homicides increasing from 94 in 2007 to 126 last year. Yet despite
reports suggesting that an increase in killings is to be expected
during these tough economic times, many U.S. cities actually saw homicides drop last year.
Most notable was Milwaukee, where homicides dropped 32 percent, from 105 in 2007 to 71 in 2008. This past weekend the
Associated Press reported
that unofficial crime figures for 25 major U.S. cities show that murders actually declined in fifteen of those municipalities in 2008. Among the cities that saw double-digit declines in homicides were Detroit (which
edged out St. Louis
in 2007 as "America's Most Dangerous City"), Baltimore, Cleveland and Philadelphia.
Milwaukee was also exceptional in that it saw the murder rates of black men between the ages of fifteen and 29 drop nearly two-thirds last year, from 54 in 2007 to 19 in 2008. That trend contradicts a
recent study
that found the number of homicides involving black male juveniles as victimes has increased 31 percent nationwide between 2002 and 2007.
-- Chad Garrison