The Top 20 Stlog Posts of 2008
The top 20 blog posts here on the
Stlog
, chosen by a few of us here at the
RFT
.
Highlights include radio broadcaster Kevin Slaten blowing his top at our managing editor, a photo essay of President-elect Barack Obama, a curious e-mail from the American Apparel and a live blog of that debate that happened.
1.
How Much is a U.S. Senate Seat Worth? You Decide!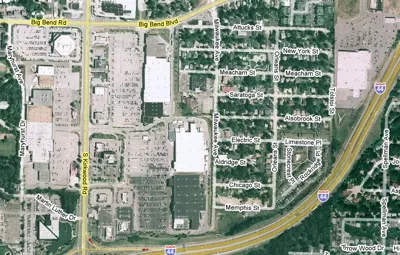 2.
Charles Lee "Cookie" Thornton: Meacham Park Boils Over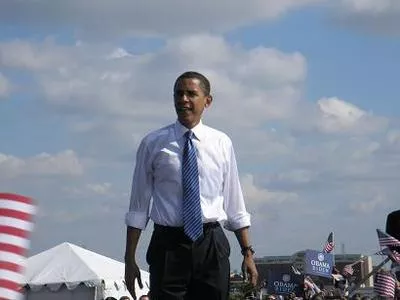 3.
Barack Obama in St. Louis: A Photo Essay
4.
Wal-Mart Heiress Paige Laurie: Off the Market
5.
Thank You and Here's My Distress: Sinclair Pulls Advertising from Post-Dispatch
6.
Kevin Slaten's Head is About to Explode: The Saga Continues
7.
STLASP Reacts to Our Story ("Oldest Profession 2.0)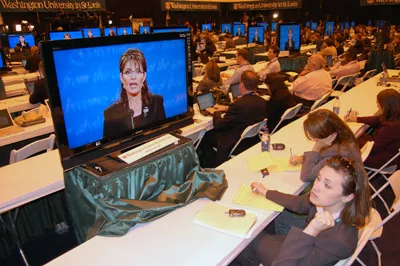 8.
Unreal Live-Blogs the Vice-Presidential Debate at Washington University in St. Louis
9.
Palin vs. Biden Vice Presidential Debate: The Music Video
10.
Video: St. Louis First Naked Bike Ride
The bottom 20 are after the jump.

11.
American Apparel: Tell Dov Charney How to Come and Where to Go!
12.
Penis Biondi or One More Reason the Internet Can't Be Trusted
13.
Mark Pollman: R.I.P. You Ornery Ol' Cuss
14.
More MetroLink Fallout: Post-Dispatch Editorial Board Farts in RFT's General Direction
15.
Anheuser-Busch: King of Beers, Bud of Joke
16.
Rick Majerus: Is Nothing Sacred? Not Even Underwear?!
17.
KWMU (90.7 FM) General Manager Patricia Wente "Terminated"
18.
Video: Ballpark Village's First Retail Business: Ballpark Lake Fishing Bait
19.
The Sad Saga of Aimie Mokwa Continues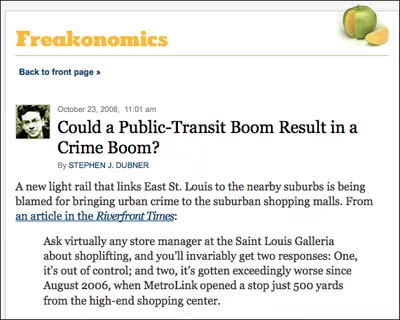 20.
Freakonomics on MetroLink
- Compiled by
Tom Finkel
and
Chad Garrison
Support Local Journalism.
Join the Riverfront Times Press Club

Local journalism is information. Information is power. And we believe everyone deserves access to accurate independent coverage of their community and state. Our readers helped us continue this coverage in 2020, and we are so grateful for the support.

Help us keep this coverage going in 2021. Whether it's a one-time acknowledgement of this article or an ongoing membership pledge, your support goes to local-based reporting from our small but mighty team.

Join the Riverfront Times Club for as little as $5 a month.