"Dr. Martin Luther King Jr. once said the 'ultimate measure of a man is not where he stands in moments of comfort and convenience, but where he stands at times of challenge and controversy.'

"Those words resonated last week after I interviewed...[whose name goes here?]."


It's news quiz time, boys and girls! The passage above is excerpted from
a column by Sylvester Brown Jr. in Tuesday's St. Louis Post-Dispatch
. The interviewee whose name belongs where the brackets are is:

A. U.S. President-elect Barack Obama
B. Anheuser-Busch/InBev CEO Carlos Brito
C. Illinois Governor Rod Blagojevich
D. Halfway house resident and ex-Vashon High School basketball coach Floyd Irons


Answer appears after the jump.
The correct answer is D.

A wee bit counterintuitive, you say? What's that? When you think of the teachings of the late Dr. King, "Floyd Irons" isn't the first name that pops to mind?

True, Irons was sent up the river to the federal penitentiary earlier this year for helping to mastermind a real estate scam that netted more than a million dollars.

But, as Brown points out, six months behind bars have turned Irons into:


"...a better, 'more aware' person. And his passion now is stemming the 'wasted, young human energy' that flows into prison. Being incarcerated, Irons says, has reminded him of his purpose.

"'I got sidetracked from what I do best: work with kids. But God is not through with me yet. Bottom line, I'm an educator -- always will be. I'm back to basics.'"

Dr. King, no doubt, would be proud. Plus, as Brown tells us:
"Irons was one of the most successful high school basketball coaches in Missouri history, with more than 800 wins and 10 state championships."


Those are some serious educating bona fides, even if said schooling mostly took place on the basketball court.
What? You say Irons built that résumé on a false foundation? That he cheated year after year, helping Vashon students to falsify residency documents submitted to St. Louis Public Schools officials?
That in a unanimous ruling in June by the Missouri State High School Activities Association (MSHSAA), the state agency that governs high school sports,
Vashon was stripped of three state championships for recruitment violations
and use of ineligible players and forced to forfeit five seasons' worth of games for the years 2000 and 2001 and 2002 through 2006?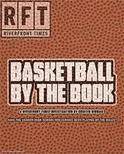 That all these violations came to light because of months and months of reporting by
Riverfront Times
staff writer
Kristen Hinman
? That the resulting story, "
Basketball by the Book
," and its many sequels were lauded with top journalism awards from the
National Association of Black Journalists (NABJ)
and the
Education Writers Association (EWA)
?
Really?
But Sylvester Brown's story doesn't make any mention of any of that!
-
Tom Finkel