Patty Wente, the former general manager of KWMU (90.7 FM) known for her off-color sense of humor and risqué taste in fashion (imagine "leather dominatrix outfits"), has reached a settlement with University of Missouri-St. Louis.
The settlement agreed to November 11 pays Wente a lump sum of $50,000, with $15,000 of that sum going directly to Wente's attorney, Danna McKitrick. The settlement amount is less than half the $118,000 in salary and bonus Wente earned during her last full year at the station in 2007.
Bill Greenblatt/UPI
May 8, 2008 RFT
Click on image for full copy of settlement.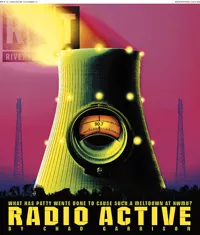 Bill Greenblatt/UPI
Patty Wente
May 8, 2008 RFT
Wente was fired
from the university-owned public radio station this past June – a few weeks after
Riverfront Times
published a
cover story revealing fiscal improprieties and allegations of mismanagement
during Wente's ninteen-year tenure at the station. The
RFT
investigation also brought to light questionable fund-raising practices at the station and personal expenses charged to Wente's KWMU credit card.
In return for the $50,000 payment, the former KWMU boss will:
- Drop a grievance she filed with the university following her dismissal. - Abstain from filing any lawsuits against the school. - Never again seek employment from KWMU or any school in the University of Missouri system. - Forego any disparaging remarks against KWMU and the university. - Assist KWMU in any additional fact-finding or review of KWMU or its affiliates.
University officials, meanwhile, agreed not to disparage against Wente in any way. Included in the settlement agreement is a letter of recommendation for Wente from UMSL Chancellor Thomas George.
The school also agreed to revoke its "termination" of Wente. Instead the university will now consider her departure as a "resignation."
Bill Greenblatt/UPI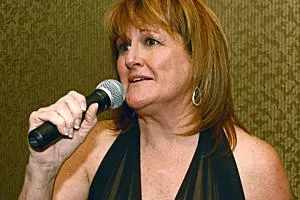 Patty Wente
Since leaving the station this summer Wente has gone on to start
The Wente Group
, a consulting firm that assists non-profit agencies with donor and capital campaigns. I called Wente this afternoon to ask her about her new gig and her settlement arrangement with UMSL. It's the first time I've actually been able to reach her by phone or otherwise. Wente graciously took my number and said she'd call me right back. I'm still waiting. (Again, that number is 314-754-6407.)
In related news, university officials are said to be close to hiring a permanent replacement for Wente. This month the school flew in four finalists for the job. In a conversation I had with interim station manager Mike Dunn earlier this month, he told me the university would have to hire someone by January. That's when Dunn is scheduled to return to his full-time job as general manager of KBIA (91.3 FM) in Columbia, Missouri.