Now that the InBev buyout of Anheuser-Busch is official -- the $52 billion deal was finalized Tuesday morning -- there's inevitably going to be some changes at the brewery. Most of them, experts predict, will have to do with job responsibility changes and likely job losses as positions are merged. Despite the best efforts of A-B supporters, including the Web site SaveBudweiser.com, the buyout has went through.
Many historical and financial experts say the buyout isn't really going to change St. Louis culture in the immediate future, and after having the brewery as a neighbor for a few years, I'd have to agree. Seems like people crying out about how it will change the city forever, in most cases don't live here and have only a few things (A-B being a big one) to identify with St. Louis. It's an icon for sure, but not our entire identity.
But since there's a new landlord on Pestalozzi (a look here), what better time to humbly suggest a few changes?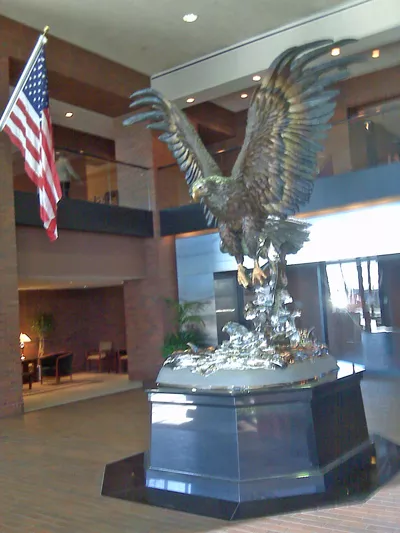 1. First, something that should stay the same: keep the giant eagle in the lobby. That sculpture is big and bold. While its not on display to the general public and not part of the brewery tour, it's breath-taking. The new corporate logo for AB InBev has been roundly panned around these parts. It reminds me of a logo for a low-cost, commuter airline.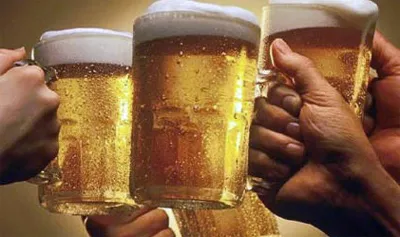 2. Not only should you keep the brewery tours, but make them longer, and allow people who don't drink to give over their beers to those who want them. One more thing about the tour, keep that whole "InBev buyout" portion of your history spiel to a minimum, save it for when tour-goers are enjoying the free beers at the end and likely not listening to the tour guides.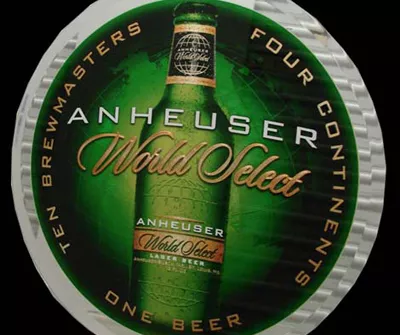 3. Bring back Budweiser World Select. A fine beer back then (in the early 2000s), and with a face-lift for the bottle, it would compete again! Then you can get rid of Budweiser Select. An awful brew for its mundane, pedestrian flavor, it reminds the sipper of downing carbonated water with beer spit in it. No thanks.
4. The barley smell from the brewery, on warm spring day, wafts over to backyards and may remind residents that A-B brewmasters are busy making God's gift to man by the hundreds of gallons. It's kind of nice, until you smell it on a cold winter day, a humid summer day and a foggy fall morning. I wonder if there is a way to work on the odor filtration a little more. Now that the hometown brewery is owned by a foreign company, I wonder if residents will be more filled with indignation than pride when they sniff that familiar smell in the air.
5. Keep all the old signage on the front of the building, like that iconic Budweiser sign drivers can see from the Poplar Street Bridge. As we mentioned before, Carlos Brito maybe a genius of a businessman but his graphic design team got an "A" in generic corporate art.