What's scarier than a Cubs World Series championship? Trick question, it won't happen.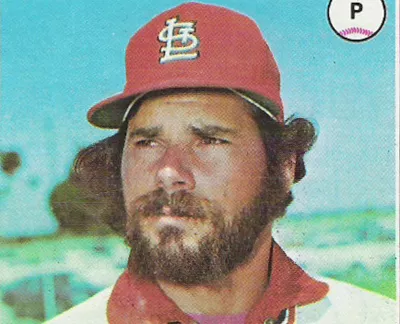 But Cardinals Halloween costumes -- especially an Al Hrabosky mask from the '70s -- could be almost as frightful.
The below suggestions and more are submitted by the folks over at InsideSTL. It's a funny read that'll get you dressing (and acting) enough like a ballplayer to convince all the cleat-chasers in town you're a real Redbird.
Keith Hernandez - All you need is a mustache. The ladies will follow. Actually that's the rule of thumb for any mustache, but associating yourself with Keith Hernandez will get you the hottest tail in a 25-mile radius.

Chris Duncan - I've posted the Duncan humping-the-trophy picture about five weeks in a row, so I'll knock it off at least for one week. A few tips: don't shower or shave for a couple weeks, buy a case of Skoal, say "fuck" at least once every three words, and hump everything in sight. Everything. And for good measure, take home a plumper or two for the full experience.

Note: the real Chris Duncan will probably show up to your party for a couple cans of Colt .45.

Brad Thompson - You'll have to have your little brother play the role of Brad Thompson. The key to this one is being able to lug around a cardboard short bus all night. There are many more jokes here, but moral of the story is that this is how you win the "Most Insensitive Costume" award (unless you want to go all-in with Josh Hancock, but even I'm not that big of a jerk; proceed with caution there).
Other links of interest to sports fans over at InsideSTL today: - Making Blues Game Nights Better - The Comedy Central Roast of Mark Mulder