Good morning, St. Louis. Rained all week, beautiful all weekend. Now we can begin the Halloween countdown.
With Halloween approaching, many in St. Louis got a head start this past weekend with Halloween house parties, costume contests and concerts.
Central West End Adult Costume Party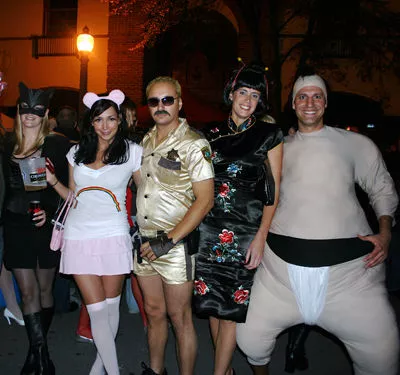 The intersection of Maryland and Euclid avenues in the Central West End was populated with a couple thousand costumed party-goers for the annual Adult Costume Party. Photographer Sarah Paradoski was there and has a costume slide show.
Of Montreal at the Pageant
"In comparison to the band's show at the Pageant last fall, last night's concert had a few strikes against it. Of Montreal just released Skeletal Lamping on Tuesday, giving the most die-hard fans (at least those who didn't steal it online before its release date) only a few days to ingest the songs. Secondly, the new songs, which made up the bulk of the set, just aren't as good those on as last year's Hissing Fauna, Are You The Destroyer?, an album that mixed singer Kevin Barnes' neuroses and other-worldly pop magic into something fierce and hypnotic. Lastly, last fall's show opened with not one but TWO Prince covers ("I Would Die 4 U" and "Baby I'm a Star") – how can any show be less than stellar with that opening shot?" Of Montreal concert review.
Palin's Curse?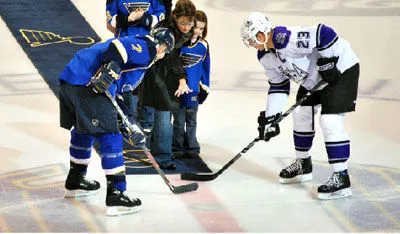 On Friday night, Republican VP candidate Sarah Palin dropped the puck at the St. Louis Blues game. Things got worse from there.
Here's what you don't want to miss this week: RFT Calendar.